The Inquiry Form: Easily Manage and Accept Booking Inquiries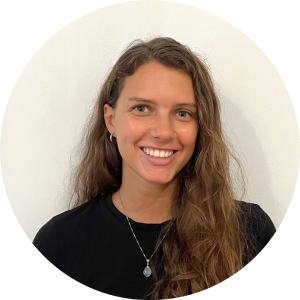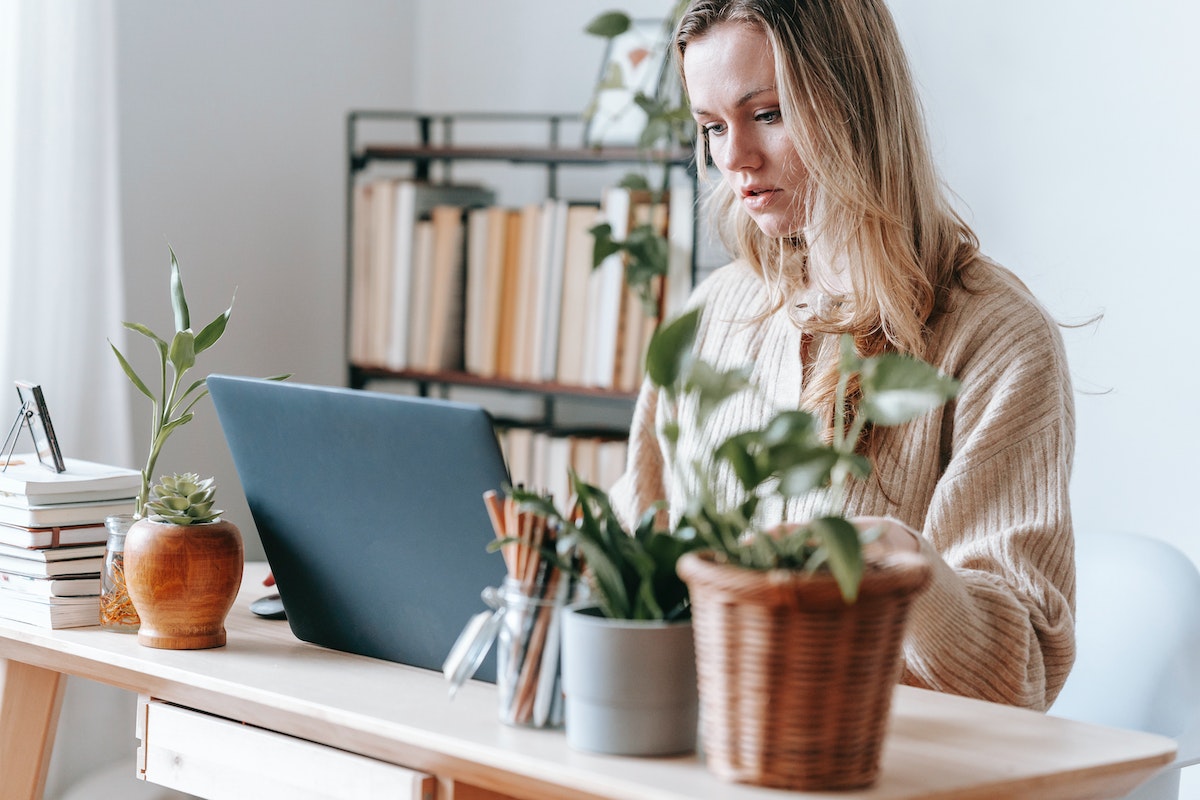 Updated: 21 Jun 2023
Though Bookinglayer allows you to fully automate and streamline your entire booking process, there still may be times when having an inquiry form is beneficial. For example, if guests want to book as a large private group or have special needs or requests, having a central place to take in and organise booking inquiries is important.
With our new Inquiry Form feature, you'll never miss out on an opportunity. Now, your online Booking Engine can process direct bookings and all of the non-traditional requests or inquiries your business might receive. Below, you can learn more about how you can enable booking inquiries and what information you can collect via the Inquiry Form.
How to Use Bookinglayer's Inquiry Form: Set Up, Customisation, and Benefits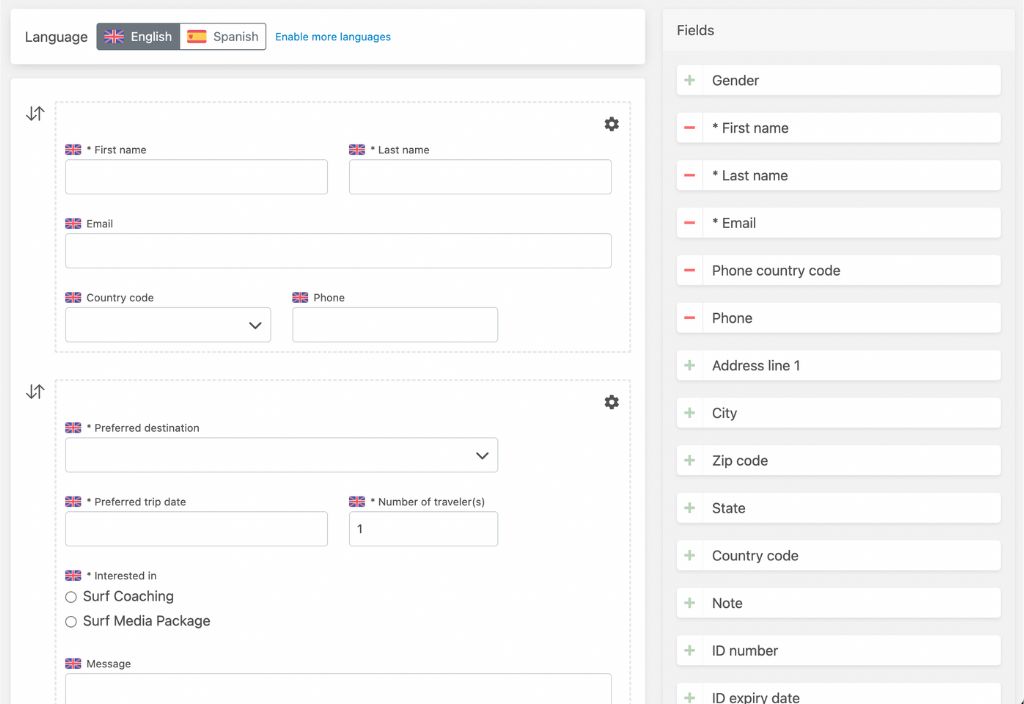 The Inquiry Form is an Advanced Feature within Bookinglayer's Booking Engine software that allows guests to submit inquiries directly through your website. This process enables you to receive detailed information from potential guests, helping you manage their booking requests more effectively. Plus, you can easily turn booking inquiries into actual bookings from your Backoffice.
To use the Inquiry Form, simply email hello@bookinglayer.com and let our team know you would like to activate this feature. We will activate it within your Bookinglayer account and provide the code you need to add it to your website. It's that easy! Find out more about how to do this below.
How to Set Up the Inquiry Form
Setting up the Inquiry Form is a breeze with Bookinglayer. Once you let our team know you want to add the Inquiry Form to your account, we will enable the feature within your account settings. Next, choose the form fields you need to gather essential information from your guests.
Finally, add the Inquiry Form to your website with just a few lines of code, and you're ready to go! With the Inquiry Form, you can receive booking inquiries directly through your website, so you can easily manage booking inquiries in the same way you track actual bookings.
How to Customise the Inquiry Form
Customisation is key to making the Inquiry Form work for your specific business needs. You have complete freedom to choose from a range of field types, including text, dropdowns, and checkboxes, to ensure you're gathering the information you need from your guests.
Plus, in addition to being able to select the information you want to collect, you can also fully customise the look of the Inquiry Form. Using CSS, you can ensure that the Inquiry Form looks and feels like an extension of your website.
The Benefits of Being Able to Accept Booking Inquiries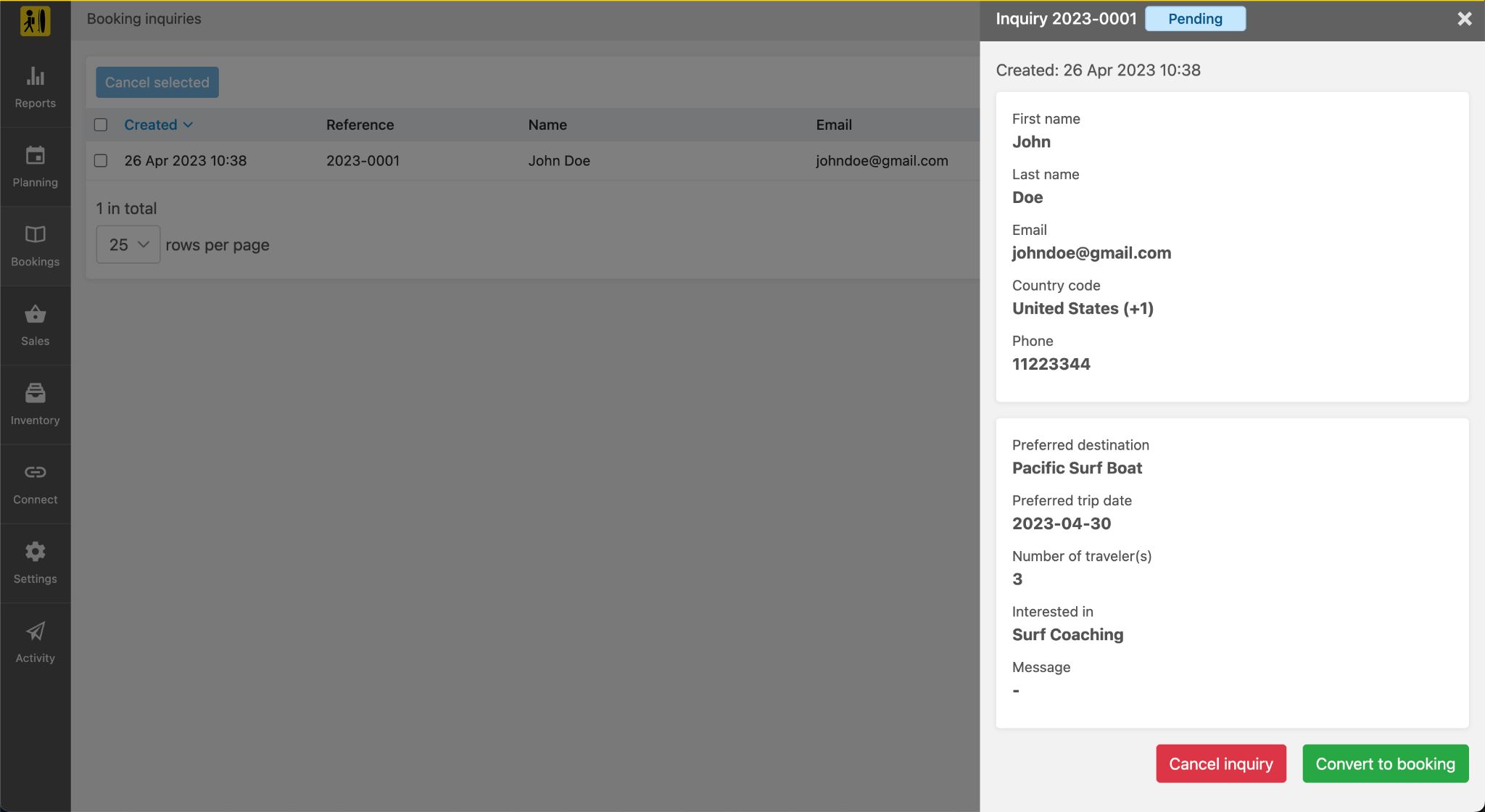 Being able to accept booking inquiries through your online Booking Engine presents a variety of benefits. First, the Inquiry Form streamlines the booking process, reducing the amount of time you spend manually managing inquiries. Using Bookinglayer's Inquiry Form is especially helpful because it allows you to turn an inquiry into a booking from your Backoffice, without having to manually transfer over any information.
Additionally, by receiving detailed information from potential guests, you can better manage their booking requests, resulting in more successful bookings. Another valuable benefit is that the Inquiry Form can help you to capture leads that may have otherwise gone untapped, providing an additional source of potential bookings for your business.
Keep an Eye Out for New Updates
At Bookinglayer, we are continuously working on improving our Booking Engine for our clients and their customers. From adding new features to enhancing the UX design of the Customer Portal to offering new integration, there is always something in the works. If you want to check out the improvements we have already made and the changes that are around the corner, you can visit Bookinglayer's Roadmap.
You can also make sure that you never miss an update by subscribing to our newsletters, where we'll update you on new releases and what our team is working on. Just enter your email at the bottom of this page to subscribe.
Related articles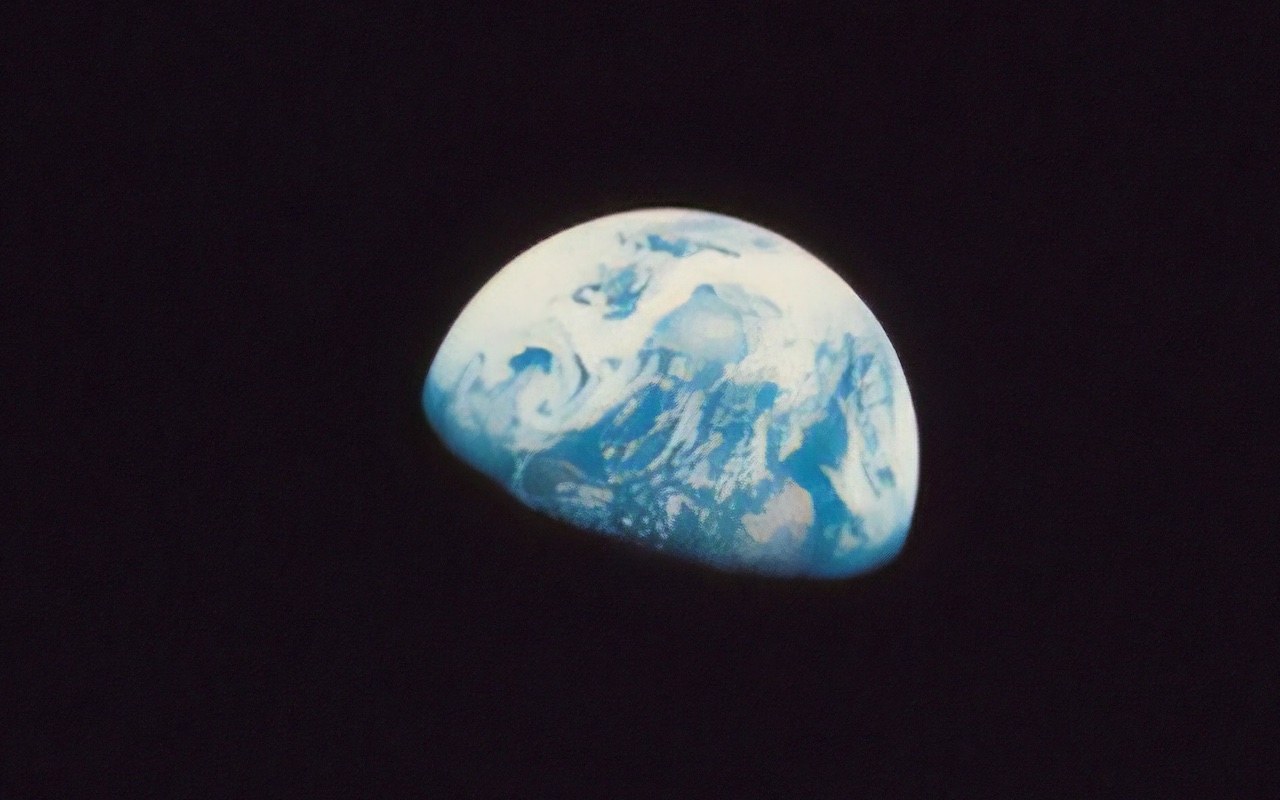 This year we became members of 1% for the Planet, a global network of businesses, nonprofits, and individuals working together for a healthy planet.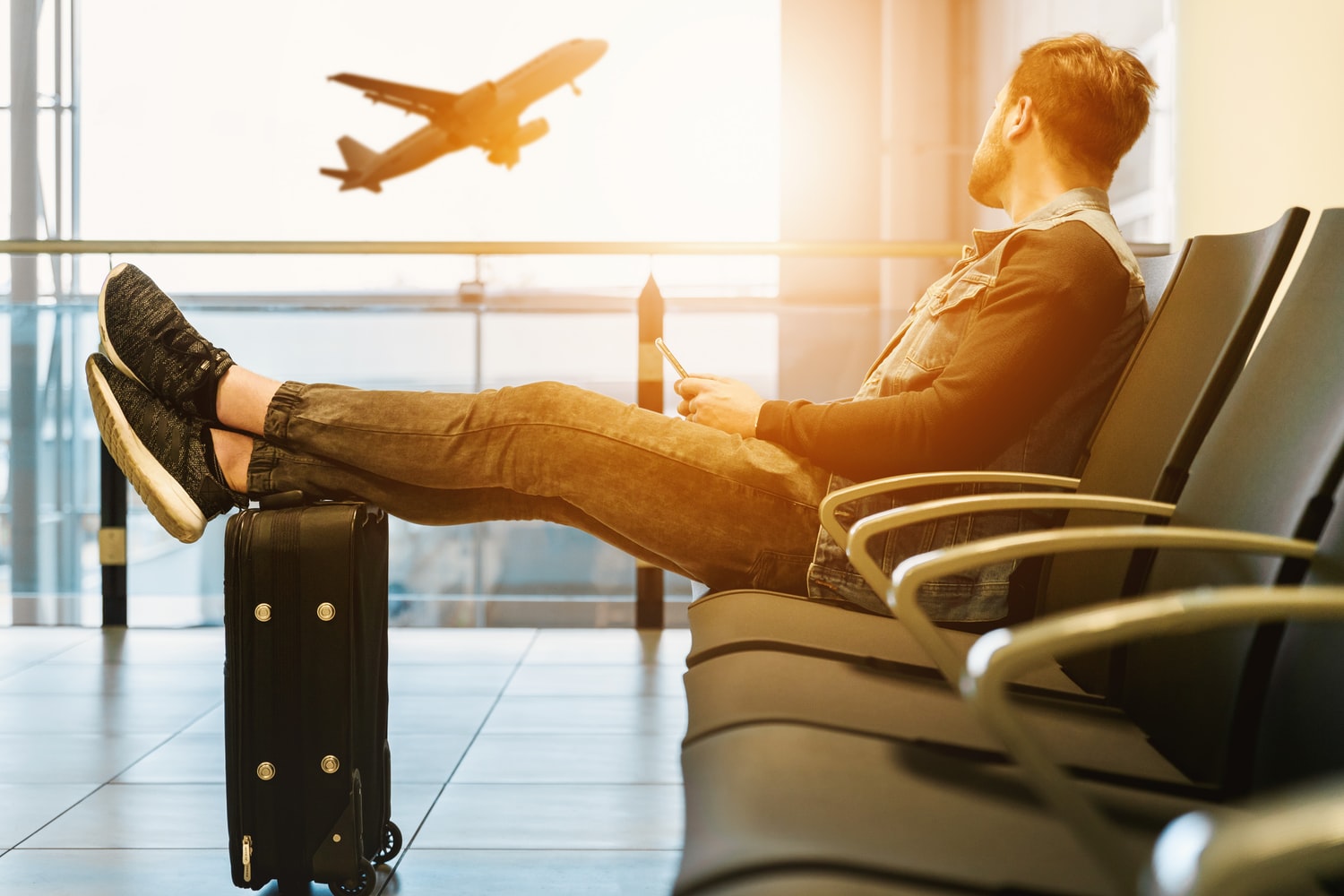 If a guest is not able to make it to your place and needs to make a cancellation or amendment to their reservation you have a number of different actions that you could take. We bring to you our best practices in each possible scenario.
Keep me in the loop
By subscribing to our newsletter you are notified about new product features.