The 10 Best Online Travel Agencies: The Top OTAs to Connect to in 2023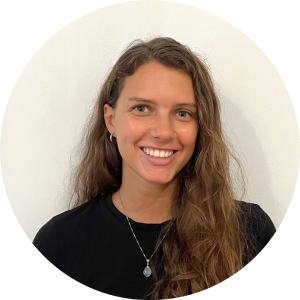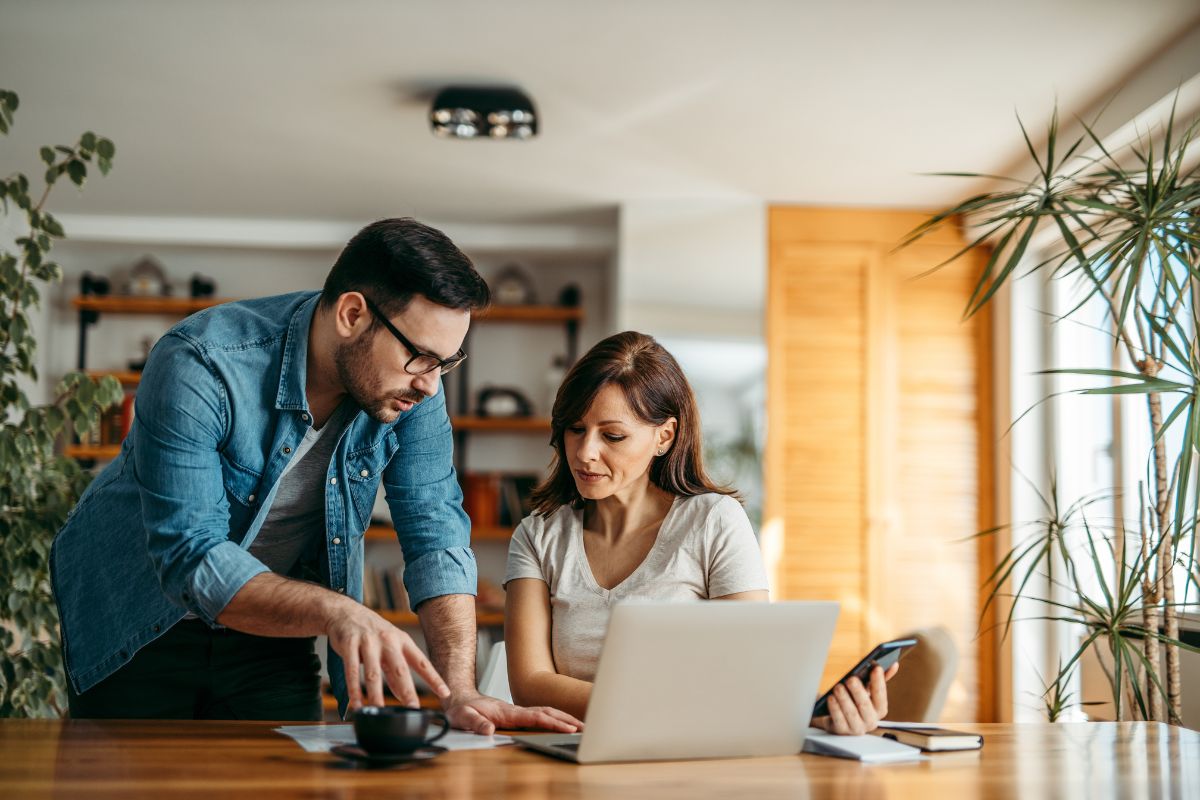 Updated: 15 Sep 2023
Online travel agencies don't just make life easier for travelers. The best online travel agencies also offer a variety of benefits to business owners. From accessing niche markets to benefiting from the billboard effect, listing your hospitality business on popular travel sites has many perks.
These sites can help you cover low-season lulls or ensure you maximize your bookings year round. Discover how online travel agencies can help you capture your share of the $521 billion online travel market. In this article, we'll cover the best online travel agencies for hoteliers and other accommodation providers, detail the benefits they offer, and discuss how you can easily manage multiple channels.
The 10 Online Travel Agencies with the Highest Revenue
Before you take the time and effort to list your business on a new channel, you'll want to make sure that it will actually help you gain new guests. Below are the 10 best online travel agencies worldwide by annual revenue, as reported by Statista.
Booking.com

Expedia

Airbnb

Trivago

Despegar

Trip.com

eDreams Odigeo

MakeMyTrip

Lastminute

Tripadvisor
A Closer Look at the Best Online Travel Agencies
All online travel agencies are not created equal. In fact, many channels cater best to specific businesses. Though listing your property on the highest earning online travel agencies is a great strategy, it is even better to understand the markets that each OTA serves. Below, we will take a closer look at the best online travel agencies.
Booking.com
Booking.com is a global powerhouse in the online travel agency sector. Its expansive platform includes a diverse array of property types, ranging from hotels and resorts to apartments and hostels. So it is a great OTA option for a variety of business models. Renowned for its user-friendly interface and extensive property listings, Booking.com attracts travelers from around the world.
Hotels can seamlessly integrate with this booking engine, streamlining their reservations and room management. On average, Booking.com charges businesses a 15% commission on every booking, though this rate can vary from region to region.
Expedia
Expedia is a leading online travel agency known for its global reach and comprehensive travel offerings. This one-stop shop caters to travelers searching for accommodations, flights, car rentals, and vacation packages across the globe.
Business owners benefit from Expedia's tools like the Partner Central platform, which aids in managing bookings, optimizing rates, and enhancing visibility. Expedia's loyalty program, Expedia Rewards, encourages repeat bookings which is why it is one of the best online travel agencies for hoteliers. However, depending on the region your business is in, Expedia charges 10% to 30% commission.
Airbnb
Airbnb is a unique online travel agency that connects travelers with a wide range of accommodations, from cozy private rooms to entire homes. While it initially gained fame for its home-sharing platform, it has expanded to include boutique hotels and traditional accommodations. As such, it ranks toward the top of our list of the best online travel agencies.
Accommodation providers can tap into Airbnb's extensive network, reaching guests from around the world. While there are a few different options, most hosts on Airbnb are charged a 3% commission. Meanwhile, Airbnb charges a 14% service fee to guests on top of the nightly rate you set.
Trivago
Trivago is one of the best online travel agencies, but getting your property on the site isn't as straightforward as the other options on this list. Trivago is a metasearch engine that scours the Internet to find the best hotel deals for travelers. It collects hotel listings and prices from various online travel agencies, hotel chains, and booking sites.
Owners can leverage Trivago by ensuring their listings are well-optimized on other OTAs. Since it doesn't handle bookings directly, Trivago doesn't charge business owners any commission and instead gets its revenue from other sites that advertise there.
Despegar
Despegar is one of the best online travel agencies, primarily serving the Latin American market. It offers a wide range of travel-related services, including hotel bookings, flights, and car rentals. With a strong presence in Spanish and Portuguese-speaking countries, Despegar provides travelers with a convenient platform to plan and book their trips.
Business owners looking to tap into the Latin American market can benefit from listing their properties on Despegar. It allows them to access a diverse and growing customer base while also providing travelers with options tailored to their preferences and language. Hoteliers can expect to pay 10% to 15% in commission on bookings from this site.
Trip.com
As one of the largest online travel agencies globally, Trip.com offers a variety of services to travelers. Formerly known as Ctrip, it has a strong presence in the Asian market but has expanded its reach to cater to a diverse international audience. Travelers can use Trip.com to book hotels, flights, trains, car rentals, and other travel-related services.
Accommodation providers aiming to attract travelers from Asia and beyond can benefit from partnering with Trip.com. As one of the best online travel agencies, it provides access to a vast customer base seeking a variety of accommodation options. By listing on Trip.com, you can expect to pay anywhere between 10% to 25% in commission.
eDreams Odigeo
eDreams Odigeo is a leading European online travel agency that serves as an umbrella for several well-known brands, including eDreams, Opodo, GO Voyages, and Travellink. It caters to travelers seeking a wide range of travel products and services. By partnering with eDreams Odigeo, accommodation providers can tap into the European market and beyond.
Whether you run a boutique hotel or manage a large resort, listing your property on one of the eDreams Odigeo sites allows you to reach travelers from various European countries. Depending on the exact site you list your business on, you may pay commission or your guests may pay service fees.
MakeMyTrip
As a prominent online travel agency in India, MakeMyTrip has a strong foothold in the South Asian market. It offers a range of travel services, including flights, hotels, and holiday packages. By listing your property on MakeMyTrip, you can tap into the growing Indian travel market and attract travelers looking for both domestic and international accommodation options.
MakeMyTrip's user-friendly interface and extensive marketing efforts make it a valuable platform for reaching travelers across India and the Indian diaspora. After some controversy over excessive rates in 2019, MakeMyTrip pledged to cap its commission at 22%. However, your guests will also be charged a booking fee when making reservations on this site.
Lastminute
If you're targeting spontaneous travelers or those seeking last-minute deals, Lastminute.com is the best online travel agency to consider. As the name suggests, it specializes in providing travelers with a wide array of last-minute options, from flights and hotels to car rentals and activities.
By partnering with Lastminute.com, you can attract travelers looking for instant bookings, making it an excellent choice for filling last-minute vacancies. This is great for offering discounts during off-peak periods or showcasing special promotions. To learn more about the commission rates Lastminute charges, it's best to reach out to the company directly.
Tripadvisor
Tripadvisor is renowned for its comprehensive database of traveler reviews. But it's also a powerful online travel agency, offering an extensive platform for accommodations, restaurants, and attractions.
By delivering exceptional experiences to your guests, you can earn positive reviews that attract more travelers to your property. Tripadvisor offers various tools for property owners to manage their listings, showcase their amenities, and respond to reviews, ensuring your property's reputation remains stellar. Plus, Tripadvisor only charges owners a 3% commission fee.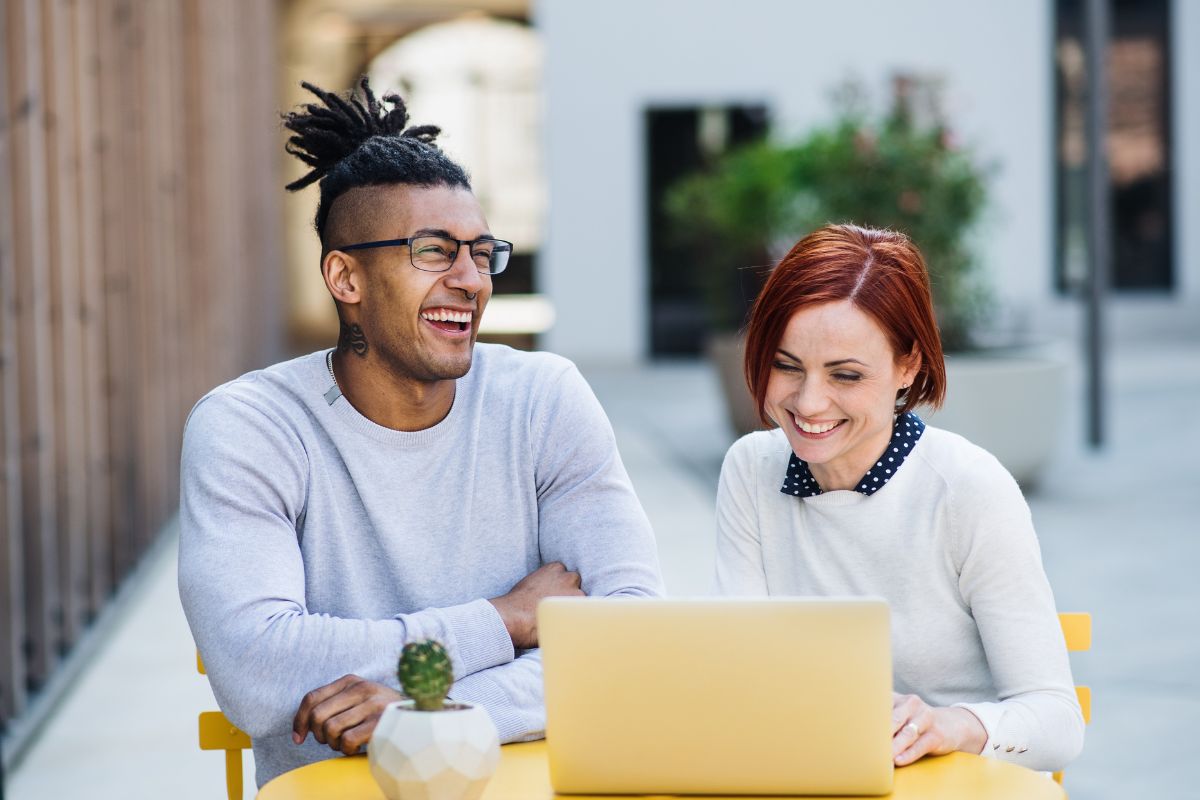 Listing your business on the best online travel agencies can help you fill up your booking calendar.
Other Great OTAs for Your Business
Aside from the top-performing online travel agencies globally, there are still many more OTAs that can help boost your earnings and expand your audience. Depending on the region you're in and your ideal target market, the other great online travel agencies below may work well for you.
VRBO
VRBO, which stands for Vacation Rental By Owner, is a platform specializing in vacation rental properties. It's a part of the Expedia Group and caters to travelers seeking unique and often more private accommodations, such as vacation homes, cabins, cottages, and condos. VRBO charges owners a 5% commission.
Hostelworld
Hostelword is one of the best online travel agencies for low-cost accommodations like hostels and budget-friendly hotels. Hostelworld connects hostel owners with a global community of backpackers and budget travelers, making it an essential choice for those operating in the hostel industry. When receiving bookings from Hostelworld, business owners typically pay between 10% and 25%.
Hopper
Primarily known for its flight booking services, Hopper has expanded into the hotel industry. This innovative OTA offers travelers a unique approach to booking accommodations. Hopper's app leverages data analytics to predict the best times to book hotels at the lowest rates, helping travelers save money. And the best part of this platform is that it doesn't charge hosts any commission fees on bookings.
Traveloka
Strongest in the Asian market, Traveloka offers a comprehensive platform for booking flights, hotels, activities, and other travel-related services. It has gained popularity for its user-friendly interface, competitive prices, and extensive coverage across Southeast Asia. Owners will pay between 10% to 15% of booking revenue in commission to Traveloka.
What Are the Benefits of Using an Online Travel Agency?
Online travel agencies have revolutionized the way the hospitality industry operates. They offer a wide array of benefits that cater to both travelers and accommodation providers. In this section, we'll explore the key advantages of collaborating with some of the best online travel agencies.
Higher Booking Volume. Of course, the main goal of listing your property on an online travel agency is getting more bookings. These sites have large audiences, which can lead to a substantial increase in bookings.

Market insights. The best online travel agencies provide valuable data and market insights that can help you understand traveler preferences, booking patterns, and trends. In turn, this can inform your pricing, marketing, and property management strategies.

Build an Online Reputation. Many OTAs offer a review system that allows previous guests to share their experiences. Positive reviews and ratings can build trust and credibility, encouraging potential guests to choose your property.

Easier international reach. If you have international guests in mind, the top online travel agencies can help you reach travelers worldwide. They also often support various languages and currencies, making it easier for international guests to book.

Billboard effect. The Billboard Effect describes the phenomenon in which accommodation providers gain more direct bookings on their own websites after listing their property on OTAs. It illustrates that these platforms serve as powerful marketing and distribution channels.
How to Find the Best Online Travel Agencies for Your Business
While listing your business on all of the best online travel agencies is a smart move, you can go a step further with OTAs. If you want to find the absolute best online travel agencies for your business, you'll need to identify sites that fit your niche.
Many OTAs cater to specific audiences, such as Thermal for surf trips and Bookatrekking.com for trekking adventures. There are also great online travel agencies for other niches, including luxury accommodations, yoga retreats, family hotels, and more. Take some time to explore various platforms' user base and commission rates to determine which OTAs would be best for your business.
How Can I Manage Multiple OTAs?
While having a presence on multiple OTAs can offer big rewards, having to log into and manage several different platforms is extremely time consuming. Not to mention, you risk double-books and other errors. Thankfully, you can use a channel manager to help streamline your bookings across multiple online travel agencies.
At Bookinglayer, we offer Channels; a fully integrated, user-friendly channel manager that allows our clients to maximize their revenue without spending extra time on administration. Channels allows business owners to integrate with up to 35 different platforms while conveniently managing everything from one simple dashboard.
Want to Learn More About How Bookinglayer Helps Business Owners?
Bookinglayer is an all-in-one software suite designed specifically for adventure travel businesses that have complex booking scenarios. If you want to offer accommodation and activities, Bookinglayer is the most comprehensive platform on the market.
Whether is optimizing your booking flow, automating your payment processing, or streamlining your daily reports, we can help you save time, reduce errors, and increase conversions. You can sign up for a free demo to discover if you are the right fit for our software suite.
Best Online Travel Agencies FAQ
What is an online travel agency?
An online travel agency is a web-based platform that allows users to research and book a range of travel-related services. Also known as OTAs, these marketplaces display services from various providers. They often include accommodation, flights, rental cars, tours and activities, and more.
How do online travel agencies work?
Online travel agencies are third-party services that offer users a convenient and easy way to plan and book travel experiences. They aggregate travel services, facilitate bookings, collect payments, and publish reviews. In return, they oftentimes earn a commission from the bookings they sell.
How do OTAs make money?
OTAs typically make money by charging business owners a commission on the bookings they sell. These commission rates can range from 10% to 30%, depending on the platform you choose and the region you operate in. In addition, some OTAs may also charge customers a service fee to help cover the costs of running the platform.
What is the downside of using OTAs?
The downside of using an OTA is that you will likely need to pay a commission to the platform. As such, many business owners prefer to collect direct bookings. Nonetheless, the best online travel agencies serve as a great way to advertise your property and can help you increase your revenue, despite the commission charges.
Related articles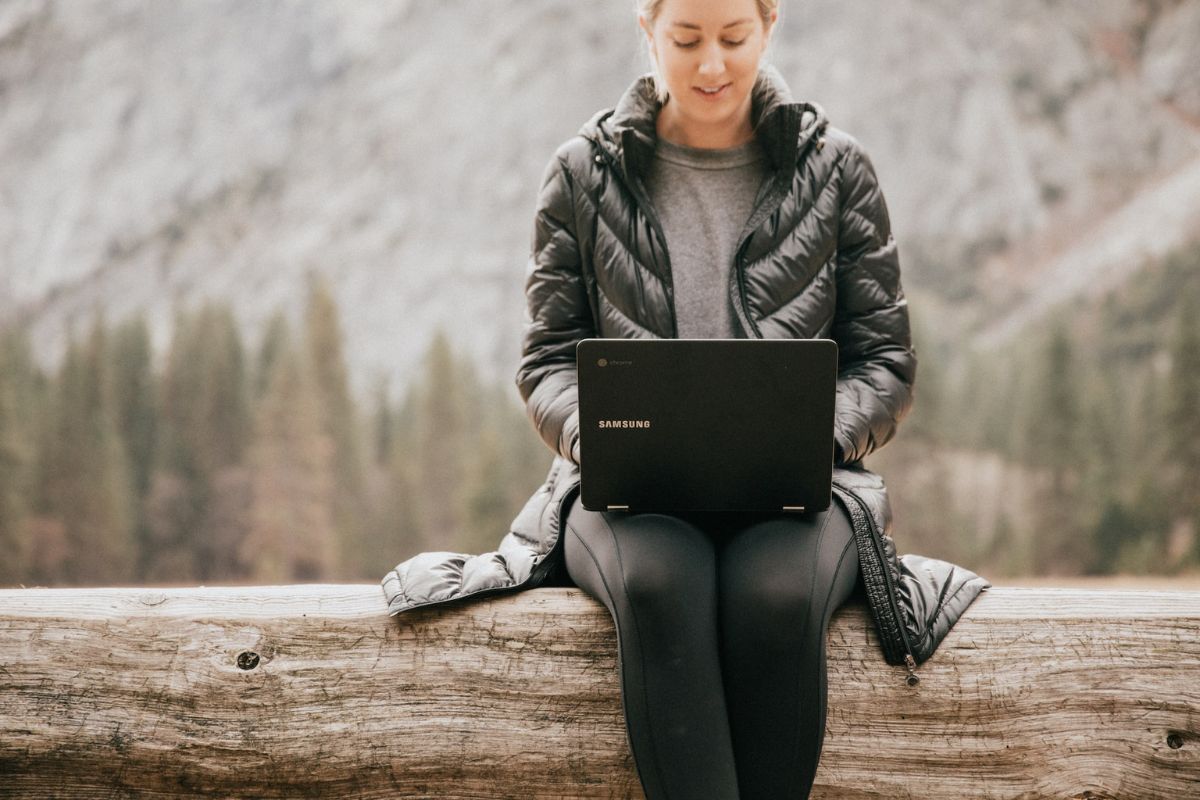 Not every booking system will satisfy your business's needs. Before selecting a retreat booking system, make sure it has these 12 features.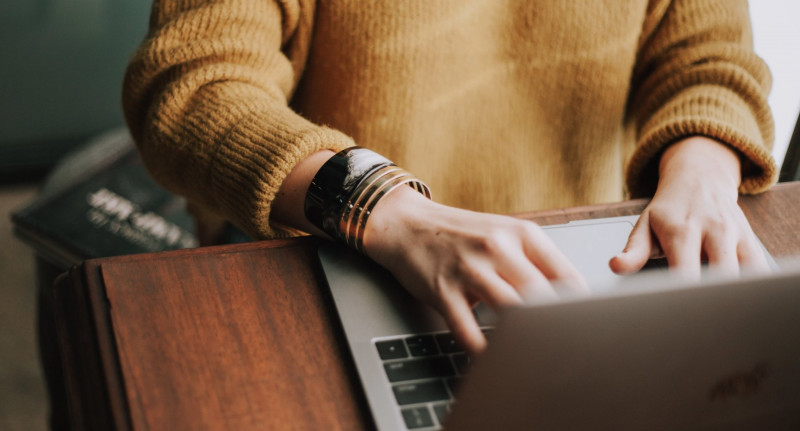 Choosing booking software can be a hard decision. Learn about the 12 must-have features that your online booking system should provide.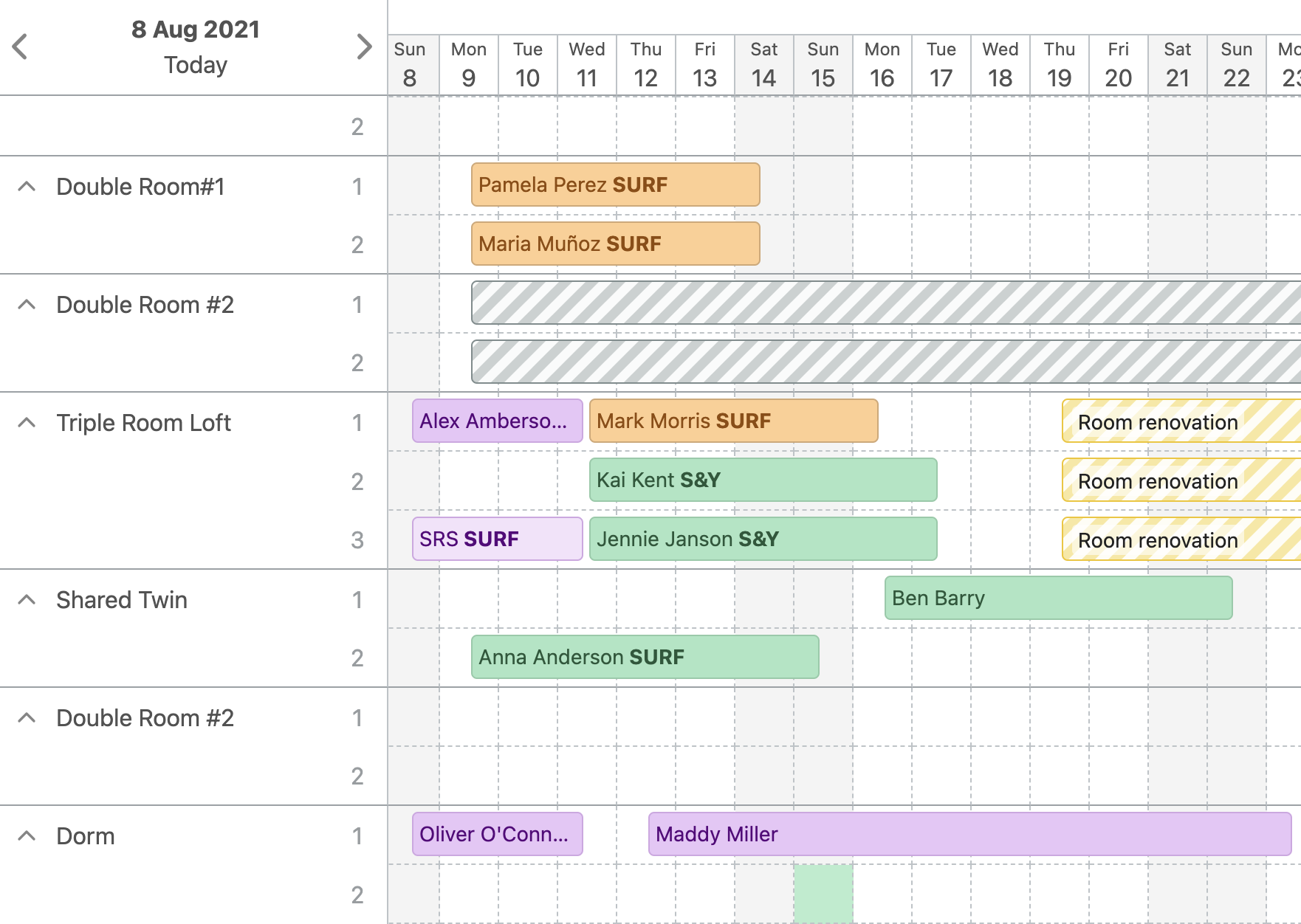 If you use Bookinglayer or any other reservation management system, then you know how powerful it is to have a fast and capable calendar.
Keep me in the loop
By subscribing to our newsletter you are notified about new product features.