Highlighted feature
Reservation Management
While the Booking Engine faciliates online bookings via your website, the Backoffice can be used for offline reservations, larger group bookings and changes to existing bookings.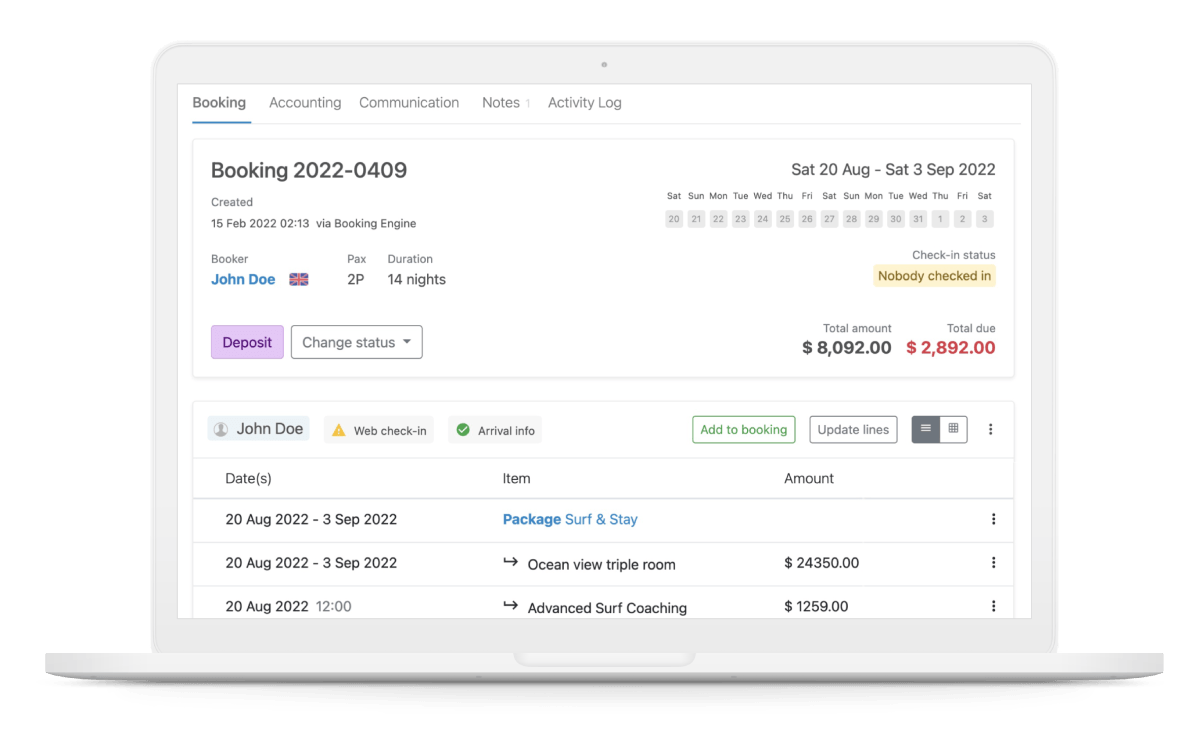 One central reservation calendar
Easily consult availability and make or change bookings.
For your accommodations, activities and services.
Move one or multiple guests via drag and drop.
Get quick access to bookings and all relevant info.
View the occupancy of your shared and private rooms.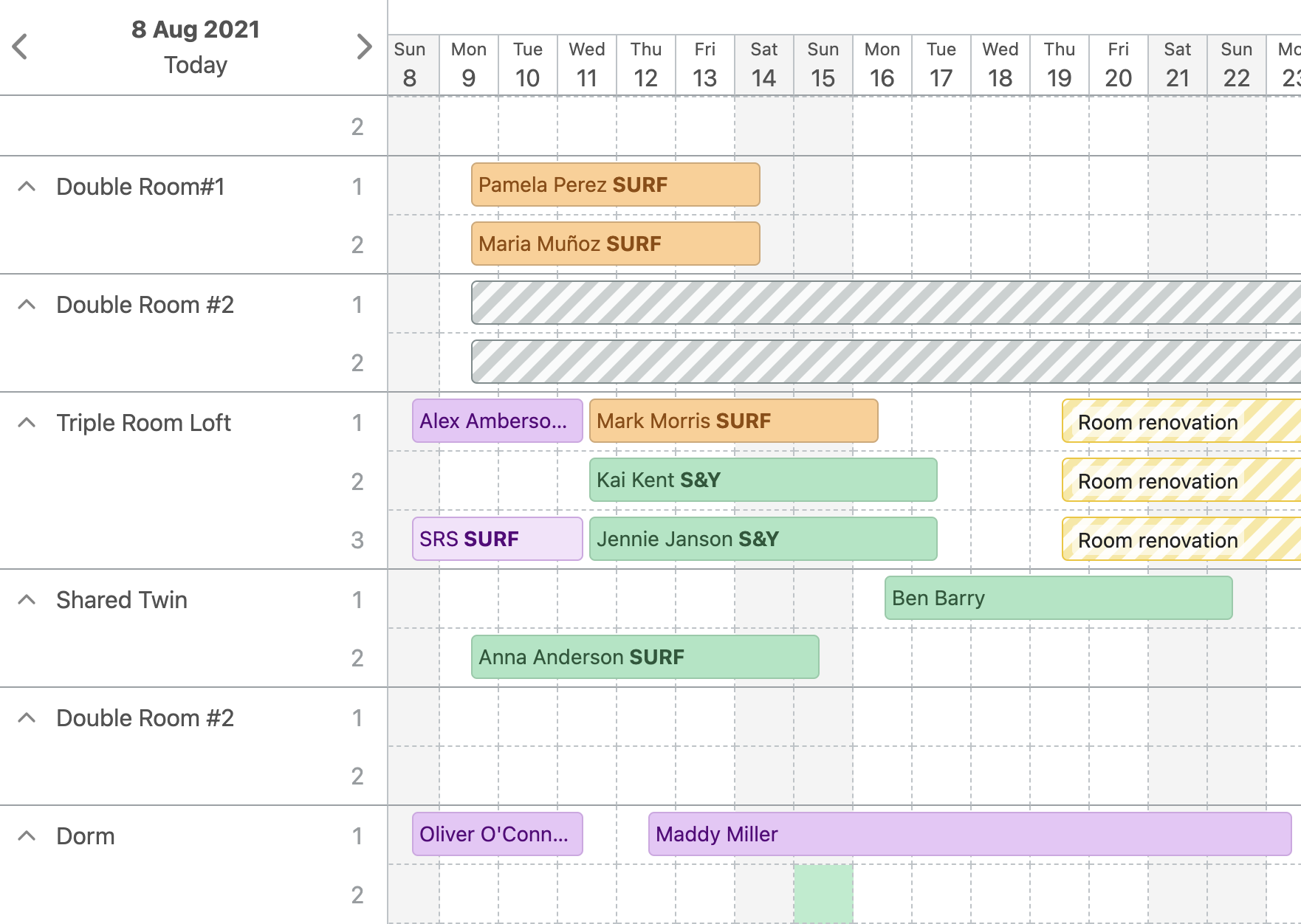 Does your business have multiple locations?
.
Thanks to our Multi-Location feature you can create segments in your account.
This is helpful for filtering or restricting employee access to your bookings and guest information based on location.
Change 50 lines at once
Need to make a change to some booked items? Our booking view lets you select multiple lines and simplifies the process of updating the price, date or time for items in one go.
Identical lines can be easily selected, so making a change to a line on a booking with 50 participants only takes a matter of seconds.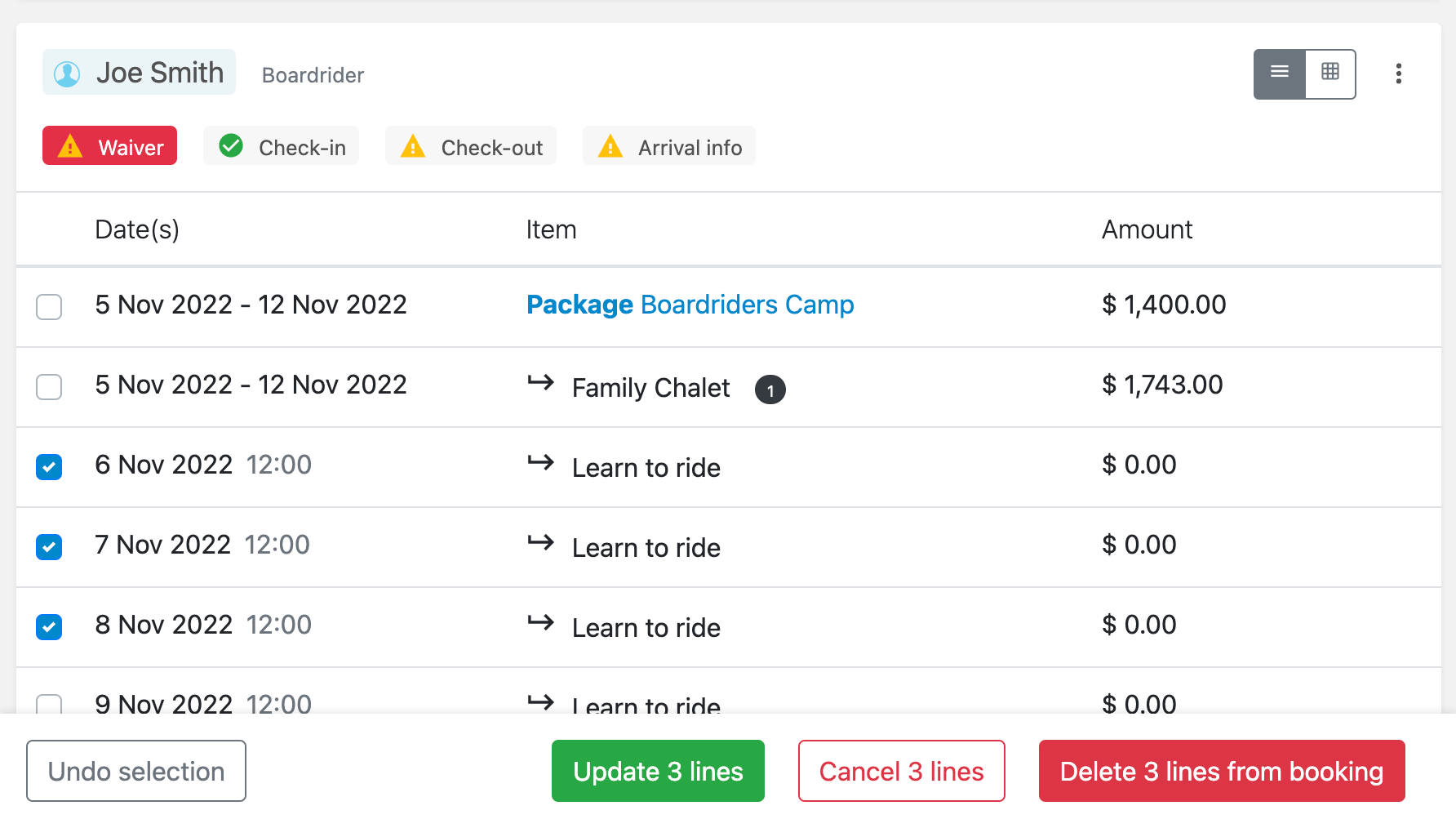 Customer Communication

Apart from our Automated Emails used to send emails automatically during the booking's lifecycle, you can use your email templates in the booking view to quickly send an email to a booker. This feature is for booking management, as it is much faster than finding, copying and pasting a message from a previously sent email.

Guest Check-in

Easily mark a single guest or every person in the booking as checked-in.

Cancellations

Bookinglayer lets you cancel a single guest from a booking, one or multiple booking lines or simply the whole booking. When you cancel a booking, you also have the option of implementing a cancellation fee.
Channel Manager

Say goodbye to manually updating the availability on all of your channels. With our two-way integrations to booking platforms such as Booking and Airbnb your availability and bookings are kept up-to-date automatically. By using a Channel Manager, you can avoid double bookings and reduce time spent on administration.

Payments & Refunds

While most payments are automatically registered, you can also allow customers to pay by bank transfer. Registering a payment takes a few seconds.

Invoices & Credit Notes

Every manager or booking agent can now handle the creation of invoices and credit notes with automated warnings and validations.
Take the booking experience to the next level
Frequently Asked Questions