Highlighted feature
Booking Inquiries
Though you may want to encourage people to make a direct booking on your website, there are situations where an inquiry form is beneficial.
Bookinglayer's Inquiry Form is great for businesses that offer bespoke bookings or sell high-value trips that involve a conversation prior to booking.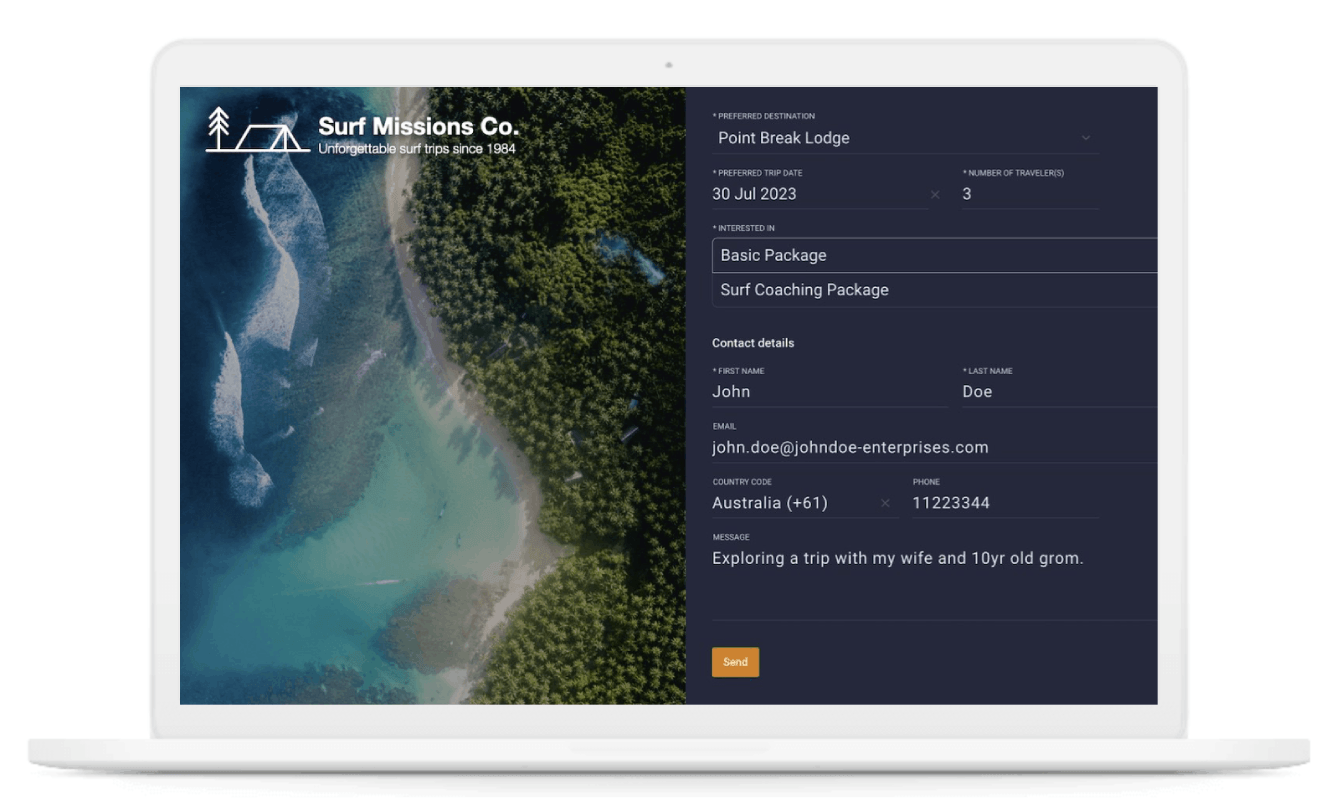 Easily integrated into your website
Add your customised Inquiry Form to your website with a few lines of code.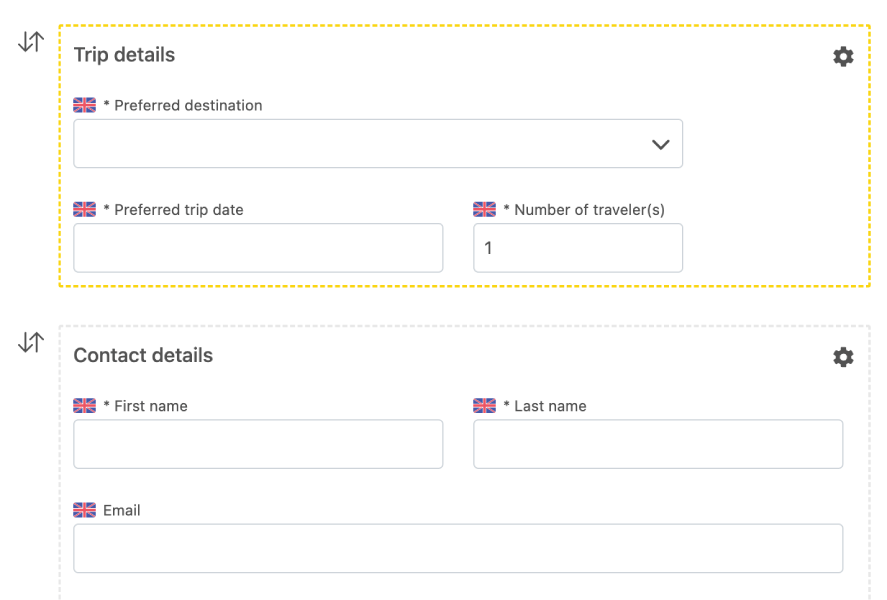 Easy-to-use Form Builder
Select the data you want to capture for an inquiry with our easy-to-use Form Builder.
Put your form fields in the right order using drag and drop, create sections and decide which fields are mandatory.
Customise the styling
By using a Theme Editor or our Custom CSS option you can ensure your Inquiry Form fits into your website well.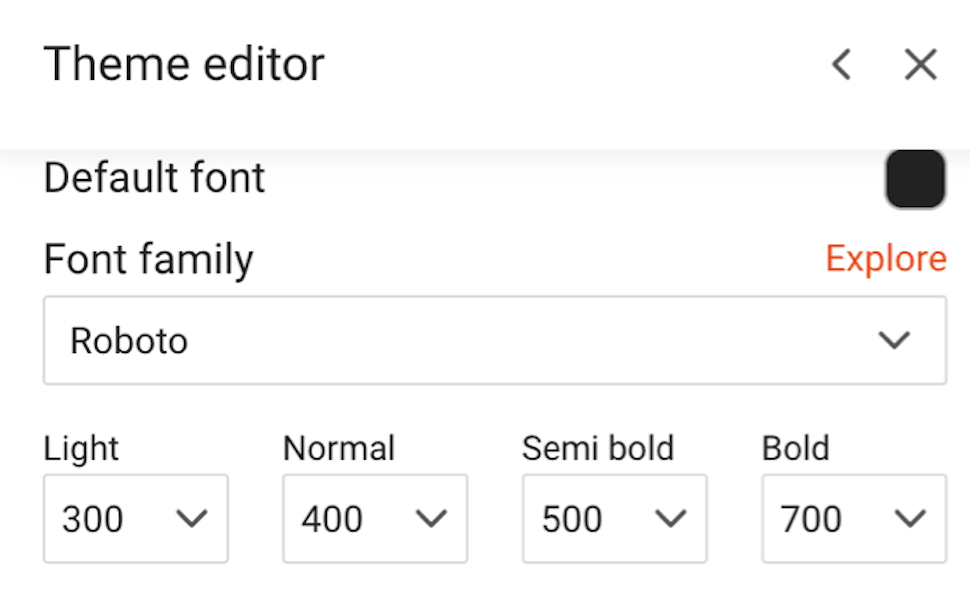 Ready to book?
From the Backoffice you can easily turn an inquiry into a booking. This will allow you to send your guest an itinerary and payment link so they can finalize their booking.
Frequently Asked Questions
Turn inquiries into bookings