Highlighted feature
Automated Emails
Using Automated Emails in Bookinglayer you can schedule your emails based on triggers like a new booking, a check-in, or a change in a reservation.
In configuring Automated Emails you can use either our simple interface with pre-defined triggers or use Rules for more advanced automation options.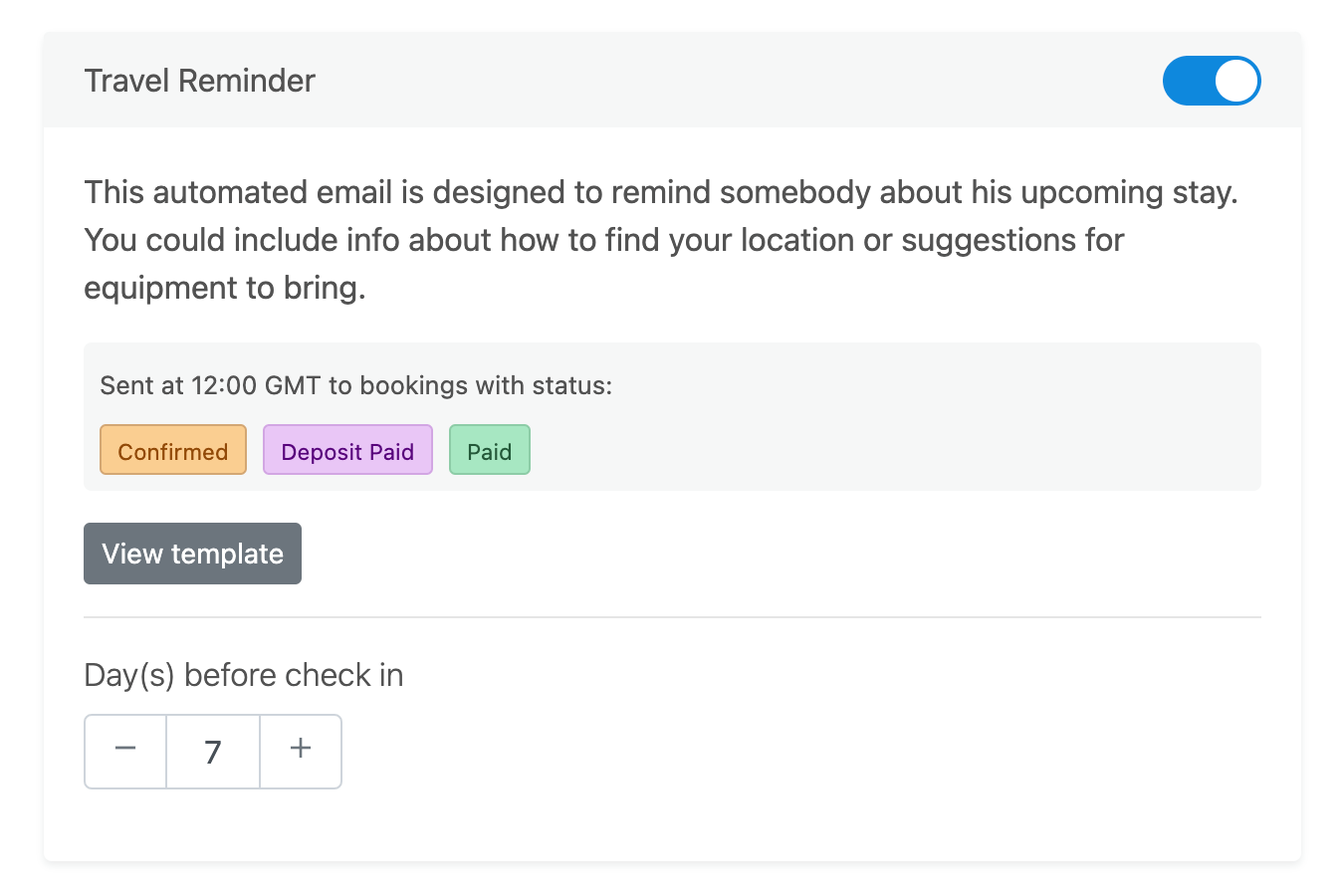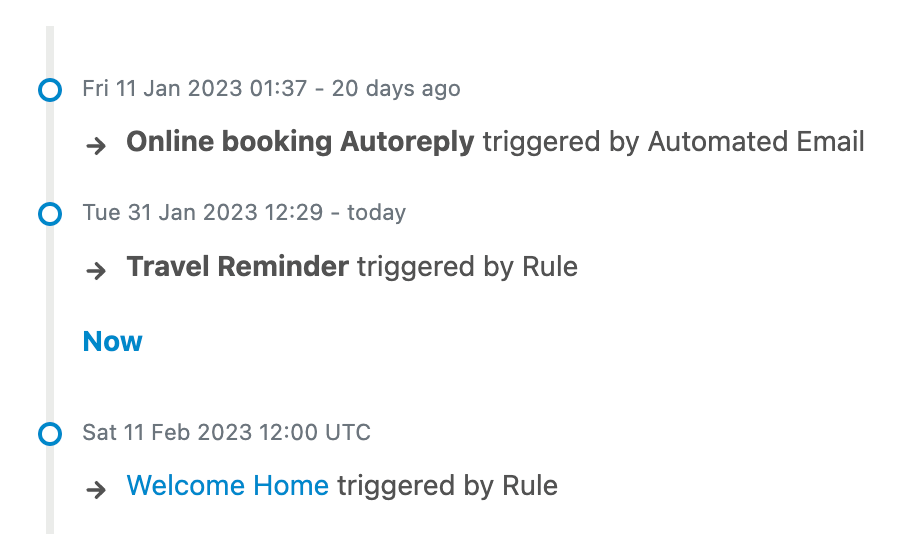 Never forget an email
Thanks to automated emails your guests always receive all the information they need and you reduce your Q&A by phone and WhatsApp.
To monitor email automation, the booking view includes a timeline that displays sent emails and scheduled emails.
Personalise your emails
Emails can be easily configured using the Template Editor. When an email template is set up, it can be triggered as an Automated Email, or you use it to send out emails via the Backoffice.
Bookinglayer supports over 100 tags to automatically pull data related to a booking or guest into an email.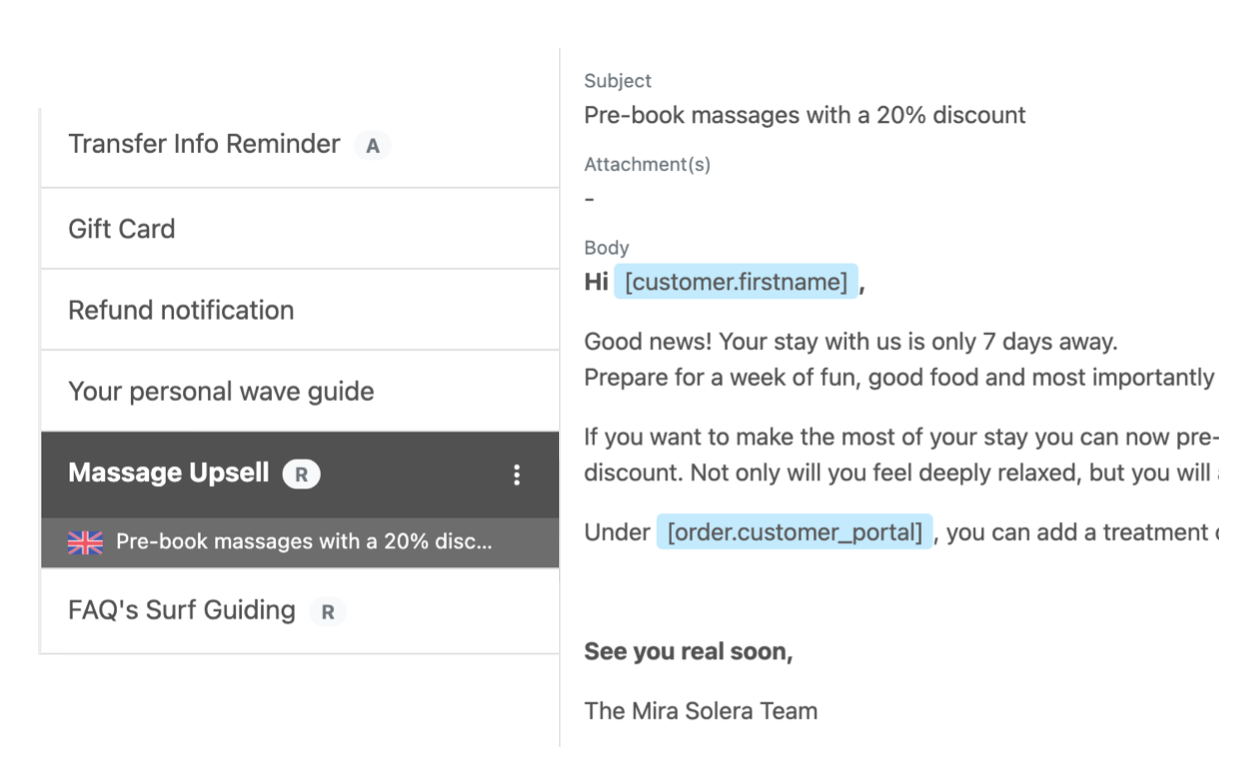 Rules

Using Rules you have more flexibility when it comes to configuring automated emails. Rules come with a number of filters, such as an inventory filter to trigger an email only when a certain item is part of the booking.

Smart Attachments

Apart from personalising emails, Bookinglayer lets you personalise attachments as well. This is useful for pulling booking-related data into a PDF attachment.

Automated Messaging

Using our integration with Twilio you can also automate text messages. Notify the booker about an upcoming session using SMS Templates and Rules in the Backoffice.
Take the booking experience to a next level