Highlighted feature
Daily Planning
Our intuitive calendar is built to simplify your front desk operations.
Create a new booking or update an existing one
Consult availability of rooms and activities
Veirfy check-in status, payment history, notes & sent emails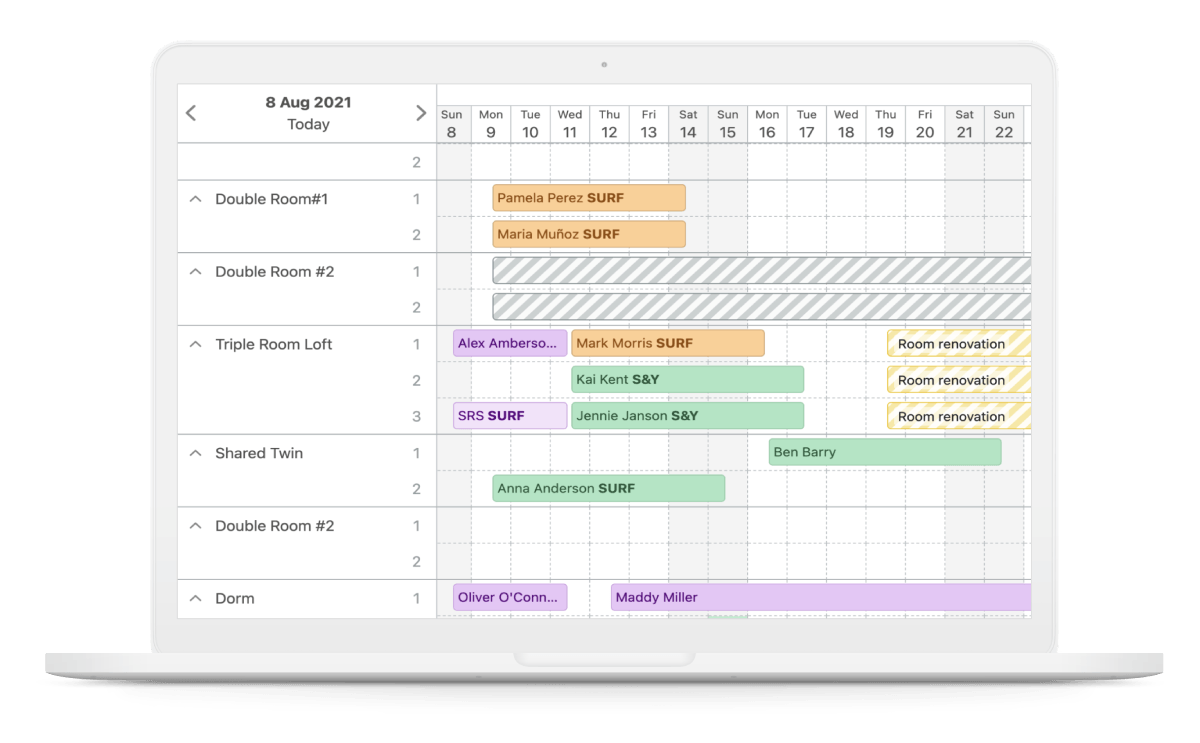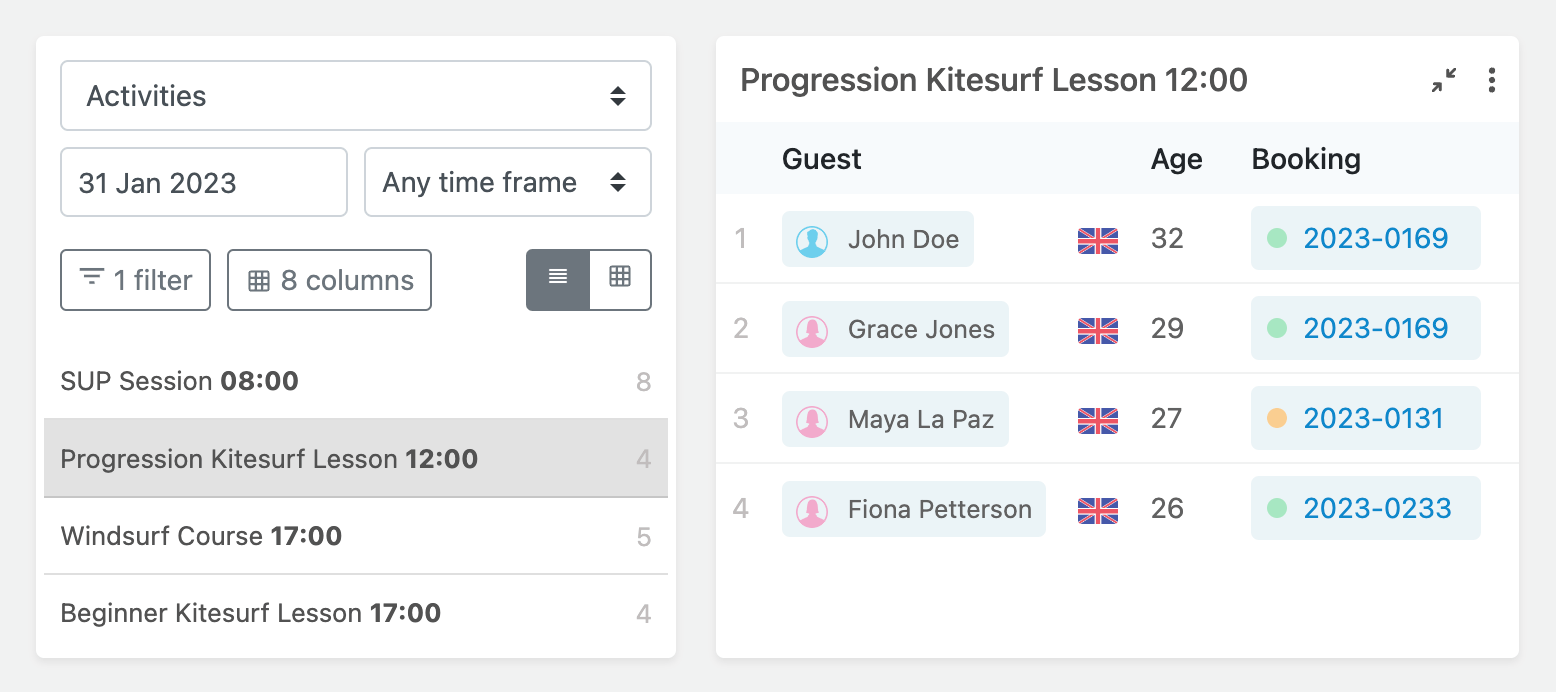 Day and Week Planner
Wether you run a camp or a retreat and need an overview for the week, or want to consult the planning for a single day, our planning modules provide you with the data you need.
Capacity Manager
Our Capacity Manager was designed for businesses that need to be able to set the capacity of their activities or events on a day-to-day (or hour-to-hour) basis.
Simply make a selection and update the capacity in one go for the selected cells. Using keyboard shortcuts you can easily toggle between the count of bookings and the capacity.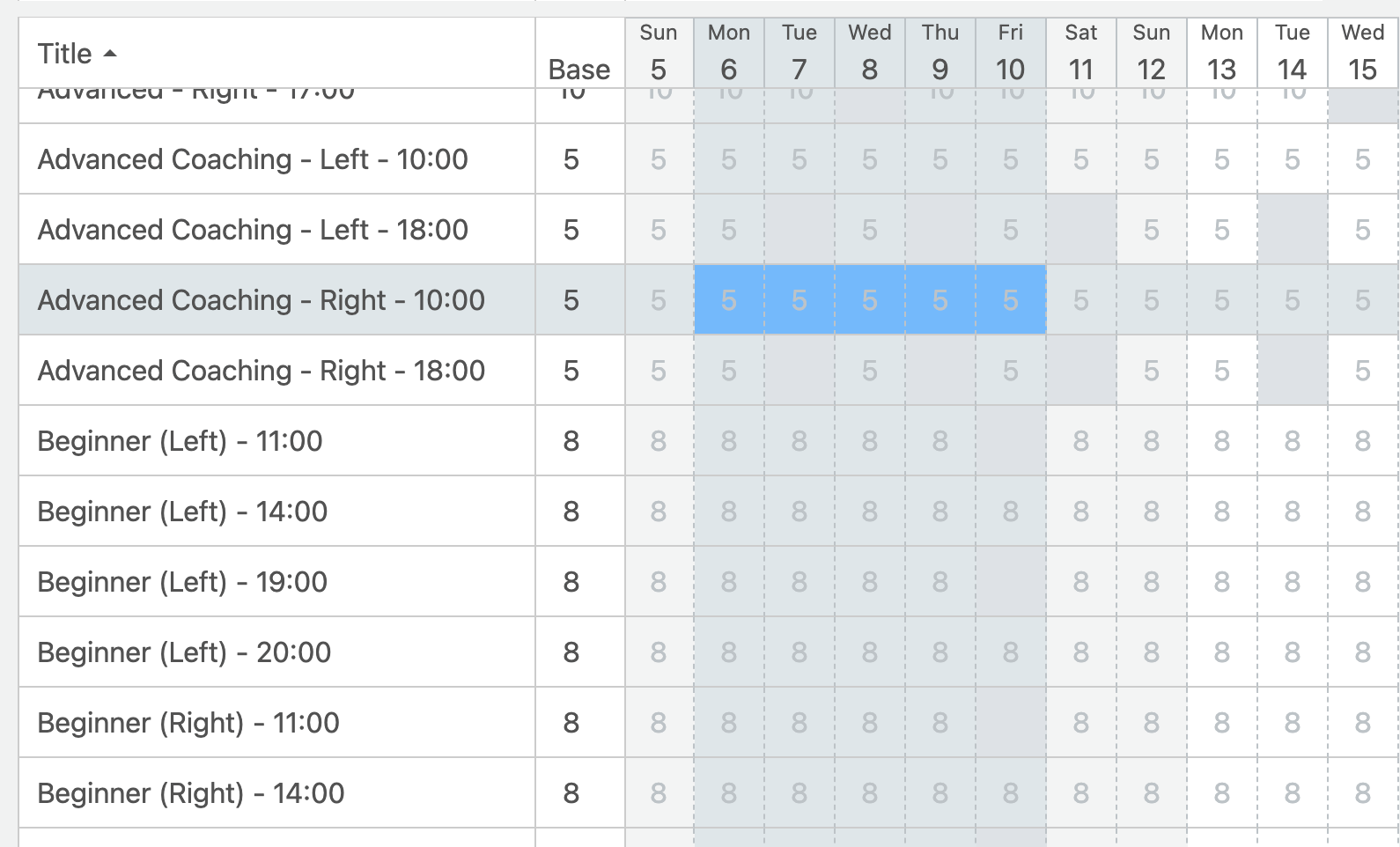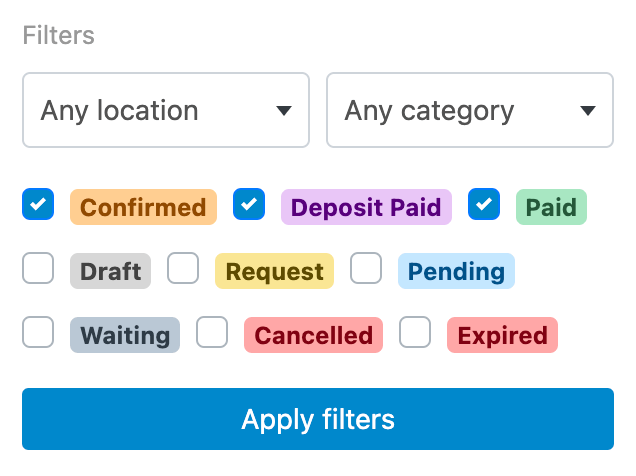 Useful filters
Every list and planner in your Bookinglayer account comes with a set of filters to only display the guests or bookings that you need. Common examples:
Date or date range
Location
Booking status
Product type or category
Arrivals & Departures

Simplify the life of your drivers and reception staff by automatically generated lists with arriving and departing guests .

Session Planner

Create groups with participants and assign instructors. Easily email the group in one go in case of a change in date or time.

Dietary List

Let your kitchen staff access the guests for the day and their dietary requirements, easily from their phone.
Get the booking experience to a next level