Booking Engine
Convert website visitors into paying customers
and pay less commissions to OTAs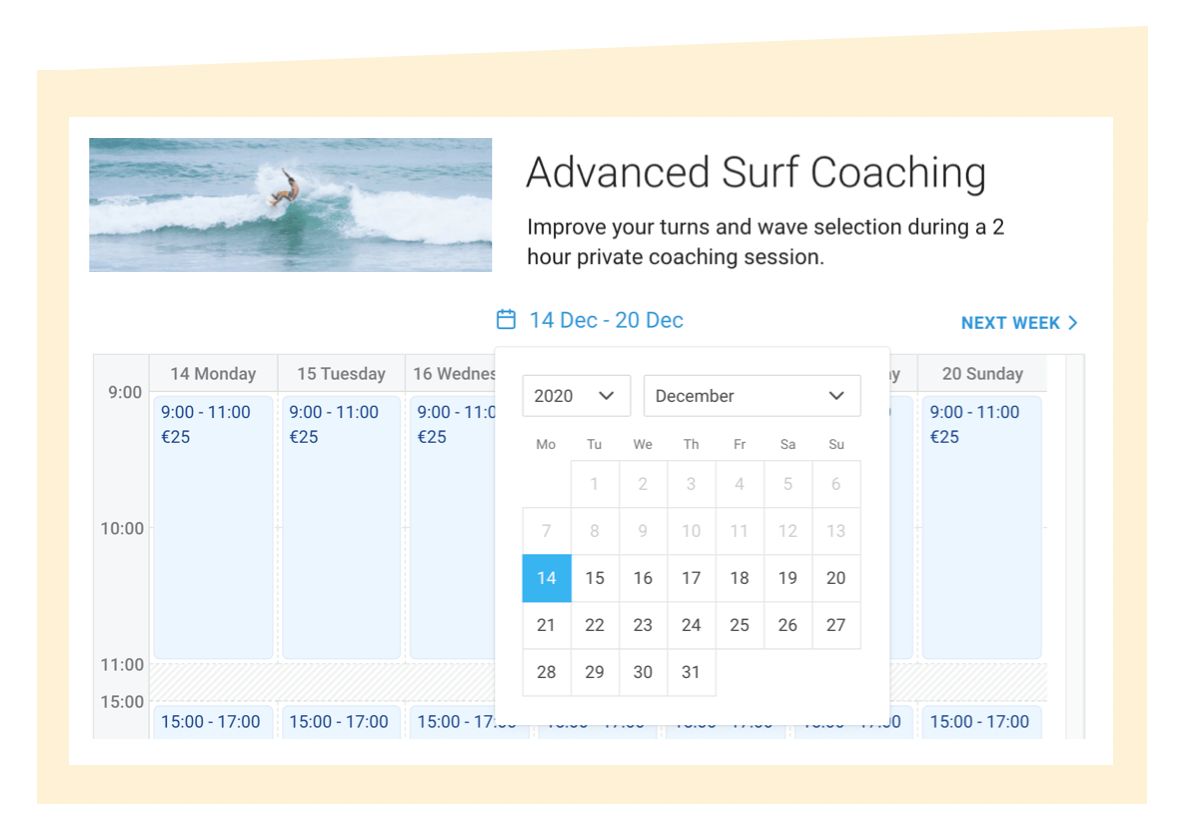 Sell any kind of experience
Whether it is a night in a glamping tent, a guided tour in the desert, an online course or a retreat that lasts a week, Bookinglayer lets you capture any kind of reservation through your own website thanks to our Booking Engine.
Design your own reservation flow
With support for multiple categories, steps, languages and currencies you can create an optimal booking experience for your guests.
Customise the look & feel so that it matches your website or Instagram-profile with the Theme Editor or apply a custom stylesheet.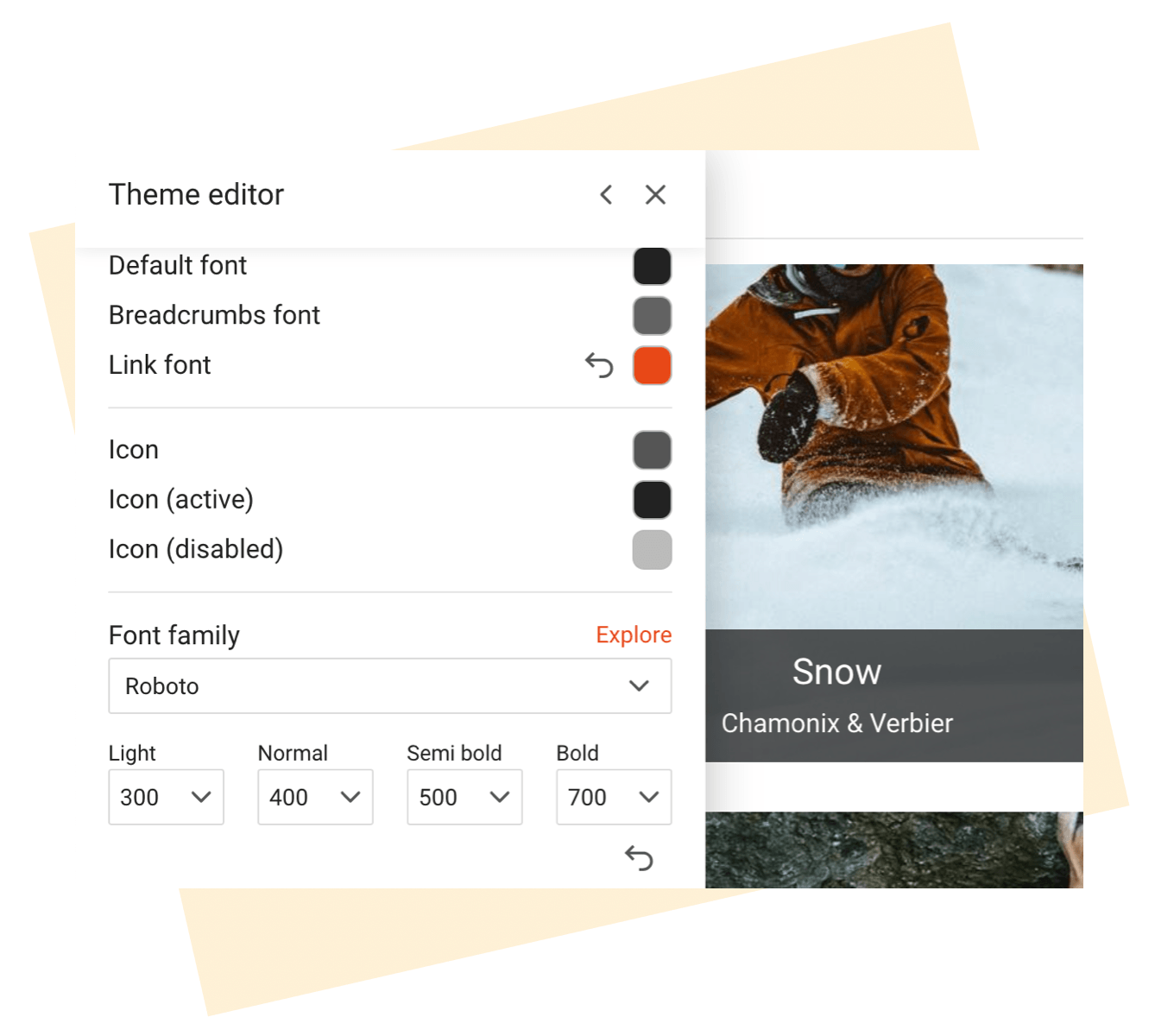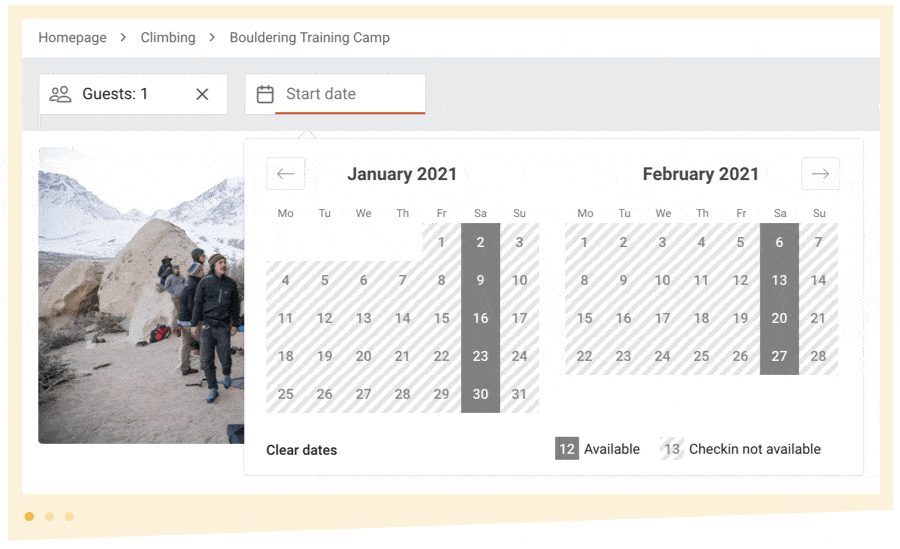 Full control over dates and pricing
Fixed retreat dates? Accepting only arrivals on Saturdays? A minimum stay of 2 nights?
Set prices based on dates, length of stay, quantity, group size, seasons or age group. It would surprise us if Bookinglayer doesn't let you sell it your way.
Optimise occupancy
Single Room Supplements, Child Bed Rates and Smart Gender Dorm Rooms: use our accommodation booking features to optimise your occupancy and provide a smooth and easy booking experience for your overnight guests.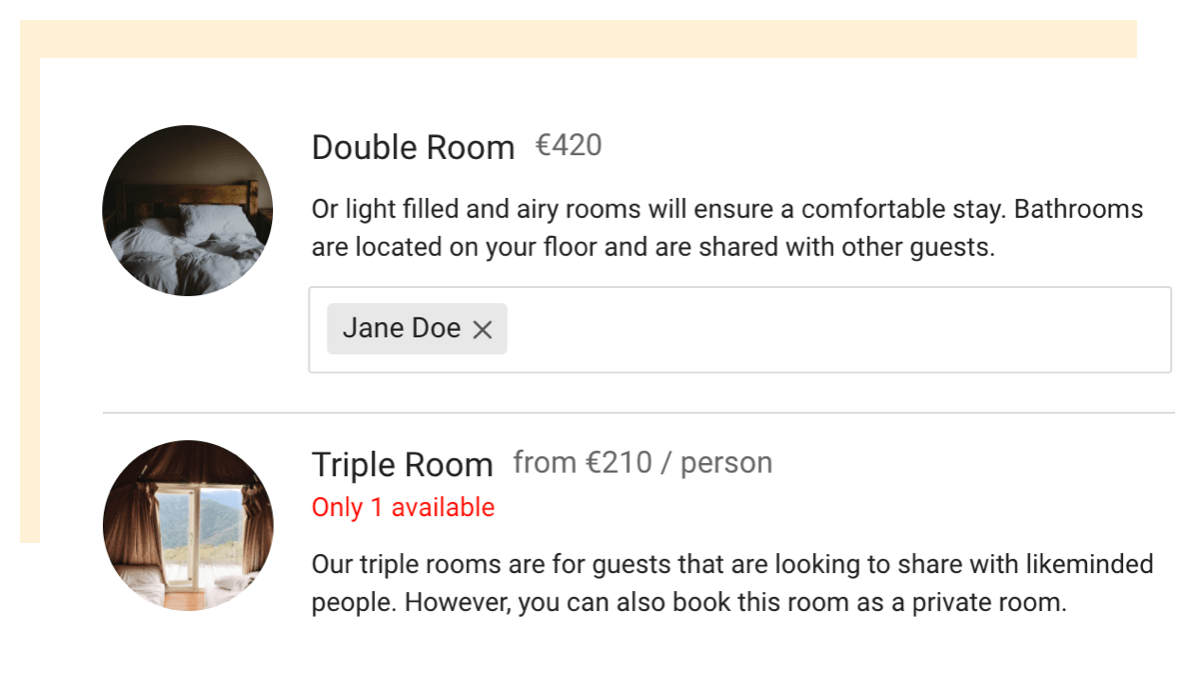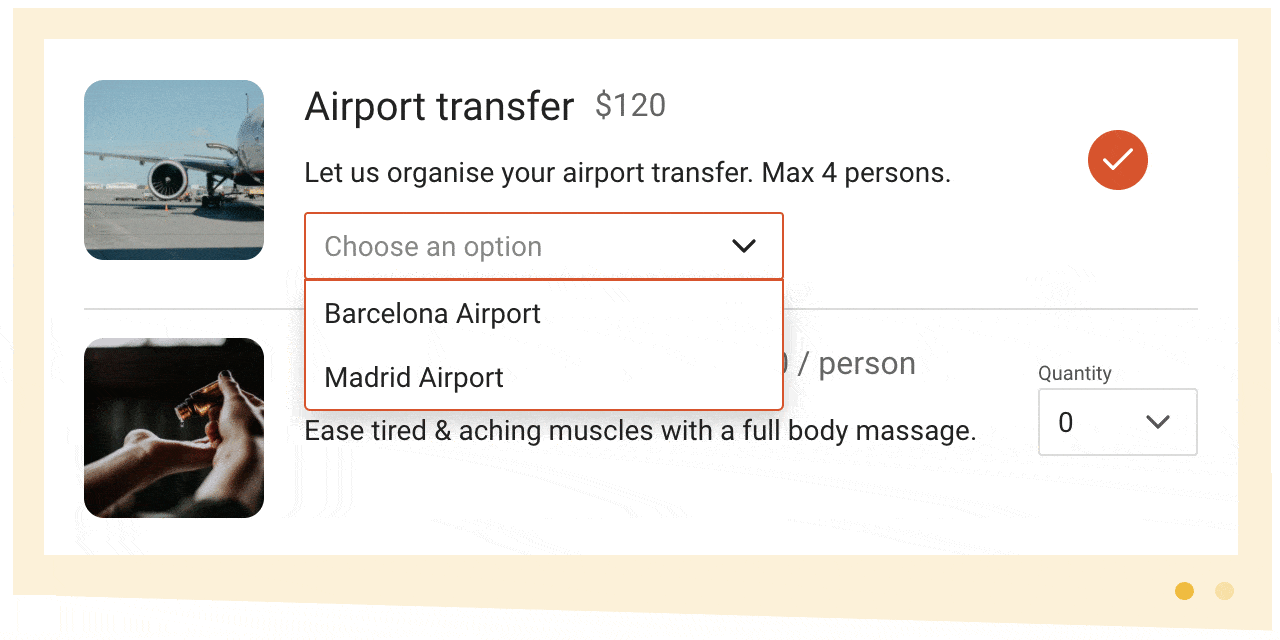 Add extras and upsell
Present additional activities, services or sellable items in the booking flow.
Apply your upselling and cross-selling strategies and sell more upfront.
Take group bookings
Let families or (school) groups configure their stay themselves and take away the need for long email chains before you can finalise a reservation.
The rest of the online journey via the Payment Form and Customer Portal handles a group booking too.
Product Tour - Booking Engine
A plug and play Booking Engine
Multiple languages and currencies
Your Booking Engine can be configured to work with multiple languages and currencies to support guests from all over the world.
Multi lingual
Multi currency
Match your website and brand
We've made it easy to customise the look and feel of your Booking Engine to match your own branding.
Fully responsive
Your Booking Engine will look fantastic in every browser and on any device - mobile, tablet or desktop.
Secure
Your Booking Engine is served using secure SSL.
Custom domain
Your Booking Engine can be served from a subdomain like bookings.yourdomain.name
Google Analytics tracking
Use Google Analytics to track and generate reports on every visitor that passes through your Booking Engine.
Special offers and discount codes
Setup early-bird rates or extended-stay discounts in your Backoffice and let your guest enter a coupon code in your Booking Engine.
Get the booking experience to a next level