Customer Portal
For all things after booking but pre arrival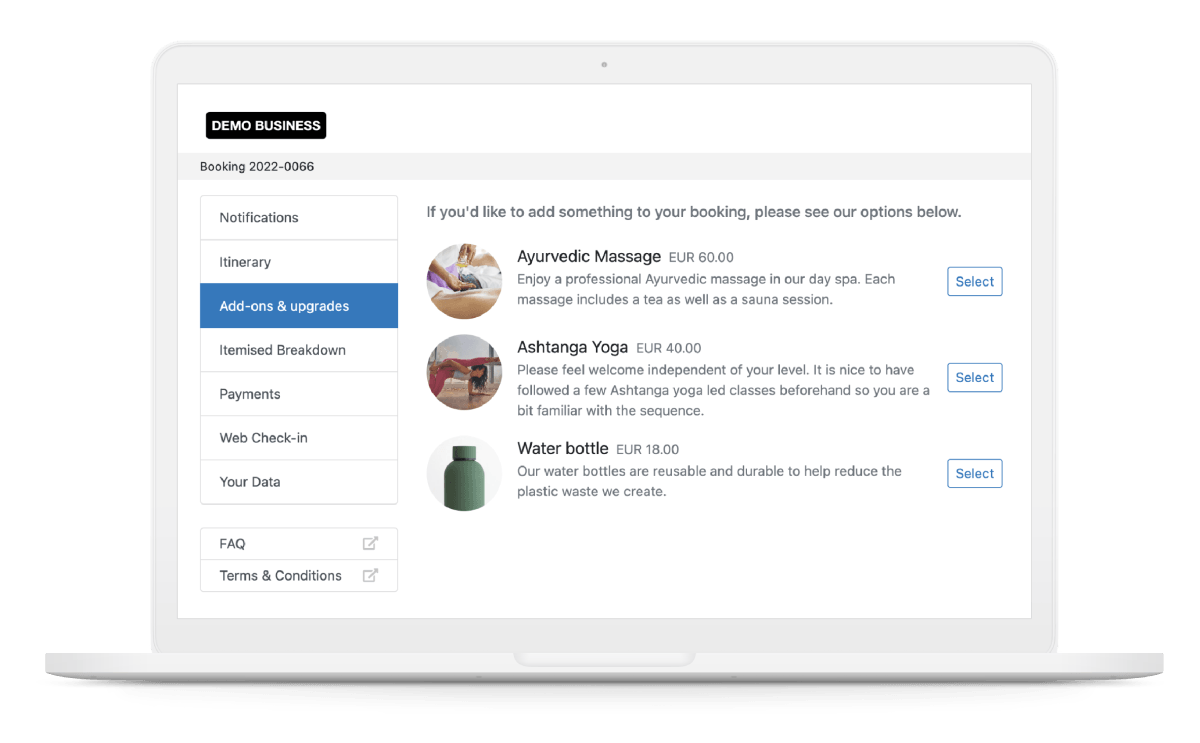 Keep the booking process as quick as possible and leave additional questions for the Customer Portal.
Direct the booker to the portal after payment or through an automated email.
Have all required details from each guest in your system before their arrival.
Product Tour - Customer Portal
This is what you can achieve
Upselling
Let a guest make booking amendments without involvement of your team.
Activities
Services
Sellable items
Rentals
Summary
Provide a summary of what has been booked
Itineray
Itemised breakdown
Payment history
Downloable receipt or invoice
Notifications
Notify your guest on things related to their booking
Outstanding balance
Missing information
Unsiged waiver
Custom message
Digital Waiver
If you work with a waiver you can let participants sign them online before their arrival.
Survey
Confront each guest with a survey with fields that depend on the item(s) they have booked.
Dietary requirements
Level / Experience
Transfer information
Ask your guest to provide the info you need for an airport pickup.
Arrival flight
Arrival time
Comments
Newsletter
Allow your guests to opt-in or opt-out of your newsletter(s).
Instructions / FAQ
If there is anything you would like to inform your guests before they arrive, the Customer Portal is the ideal place.
Instruction video
FAQ
What to bring?
How to find us?
Improve the journey from booking to check-out