Booking software for
adventure & wellness travel
Sell and manage your activities and accommodation with an all-in-one reservation system
Human support
along the way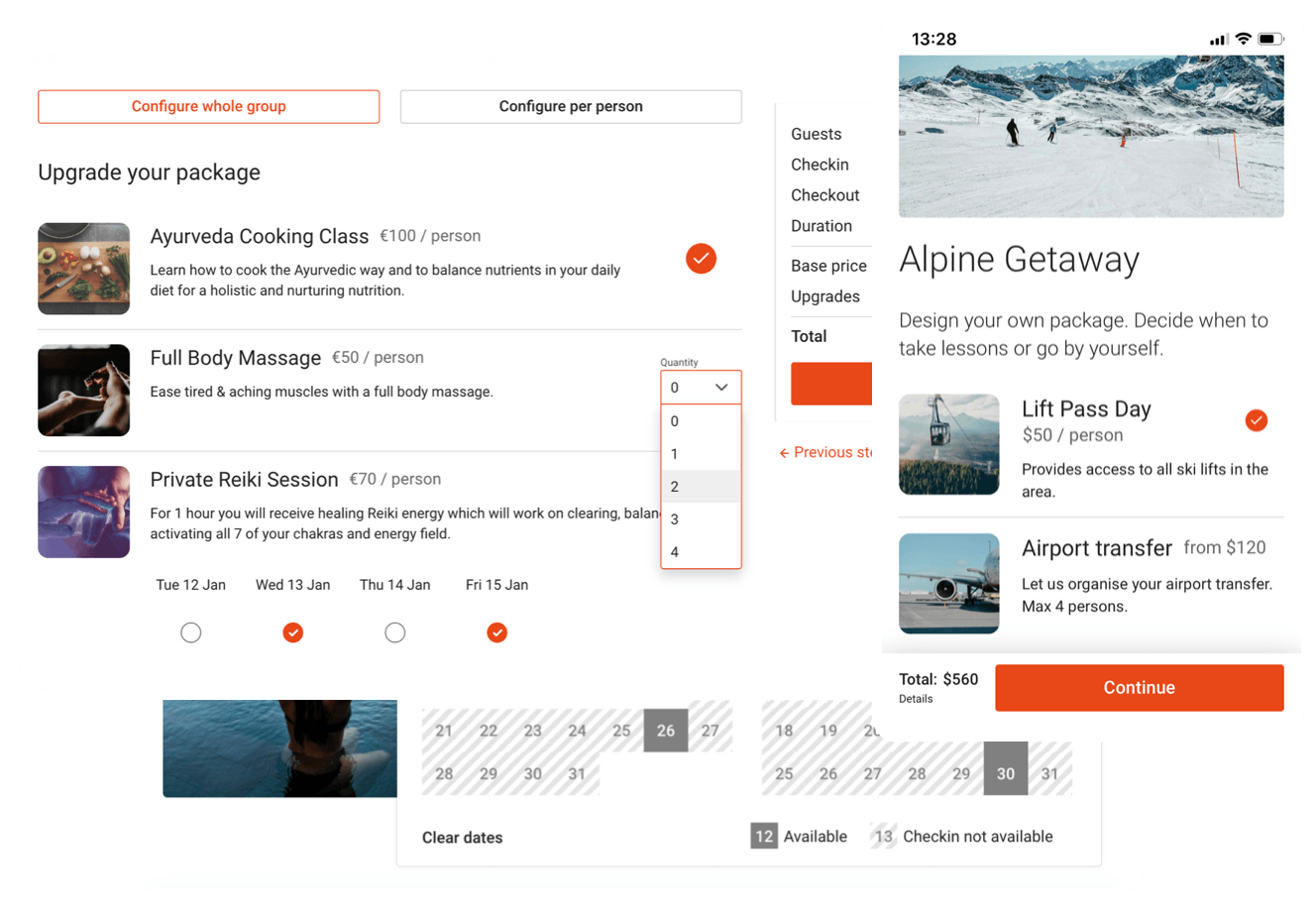 Product Tour
This is what you get with Bookinglayer
Booking Engine
Take online bookings for your (overnight) experiences.
Learn about the Booking Engine

Backoffice
The most complete booking software suite on the market.
Learn about the Backoffice

Customer Portal
Capture a waiver and other essential data from your guests before they arrive.
Learn about the Customer Portal

Payment Processing
Take online payments and use your preferred payment gateway provider.
Learn about Payment Processing

Booking Widgets
Display upcoming trip dates and available places on your website with a single line of code. Forget about updating your website each time you receive a booking.
Learn about the Customer Portal

Booking API
If you are on our Alpha plan your developers will be able to use our Rest API and Webhooks to interact with your Bookinglayer data.
Learn about the API
Simplify bookings, planning and guest communication
Your guests make bookings by themselves.

Take bookings from your website and heavily reduce the number of emails and phone calls to confirm or change bookings. Start selling activities online and grow your revenue. Our Booking engine allows you to configure any package and decide which level of autonomy you give your bookers in constructing their dream holiday.

Your staff can focus on other tasks.

Changing bookings, handling refunds, scheduling activities, assigning instructors, sending emails.… Our simple-to-use and automated Backoffice saves you a ton of time and reduces human errors.

Never again chase guests for missing information.

The Customer Portal allows you to request any info from your guest before their arrival, add guests or activities to their booking, and sign waivers. Thanks to the Customer Portal you can keep the initial booking process as simple and quick as possible.

Utmost freedom in how to handle guest payments.

With our Payment Module you can collects payments using one of our 30 payment providers. You can setup automatic reminders for a deposit or balance payment and let bookings expire that remain unpaid.

Make better decisions.

Your daily business activities create a lot of information that can be hard to understand. Bookinglayer consolidates this data in one central place and gives you with the information you need to make better decisions.
Bookinglayer works great for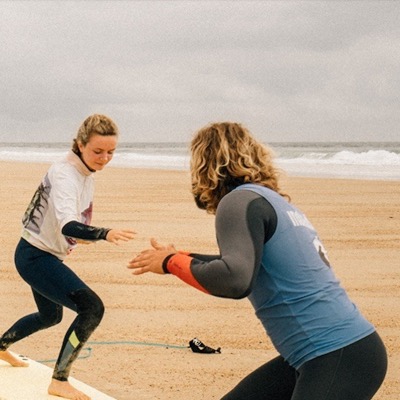 Surf Camps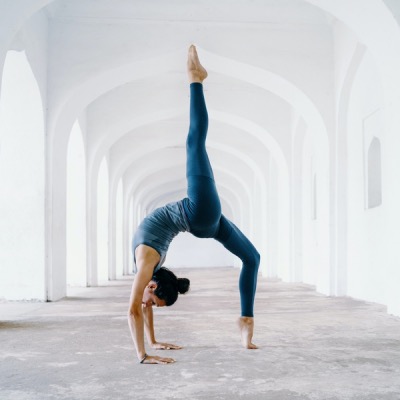 Yoga Retreats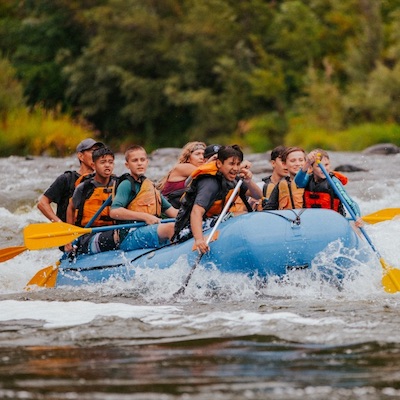 Outdoor Activity Centres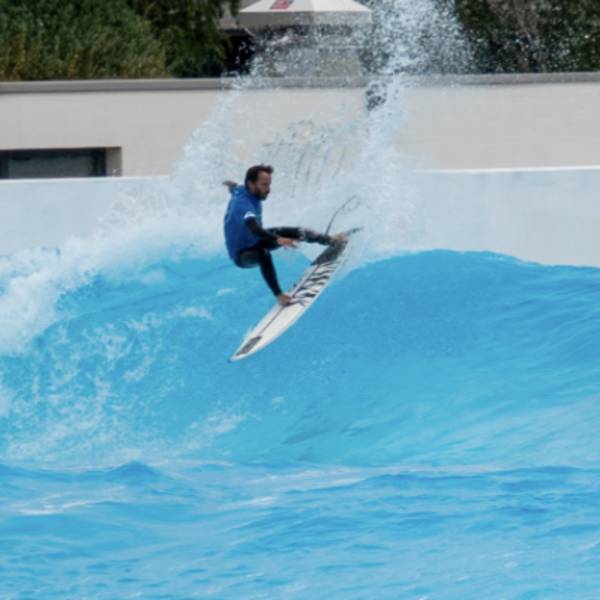 Wave Parks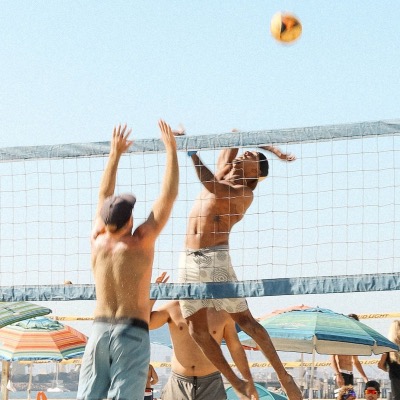 Sport Camps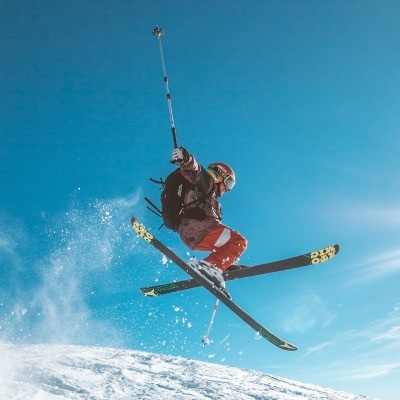 Heli-skiing Trips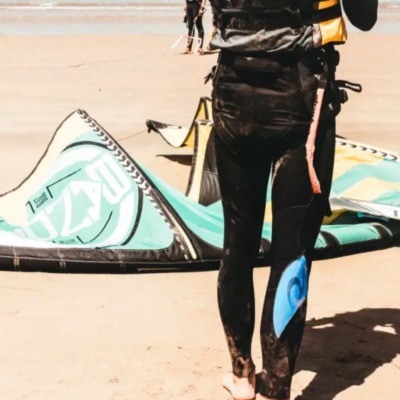 Kitesurf Camps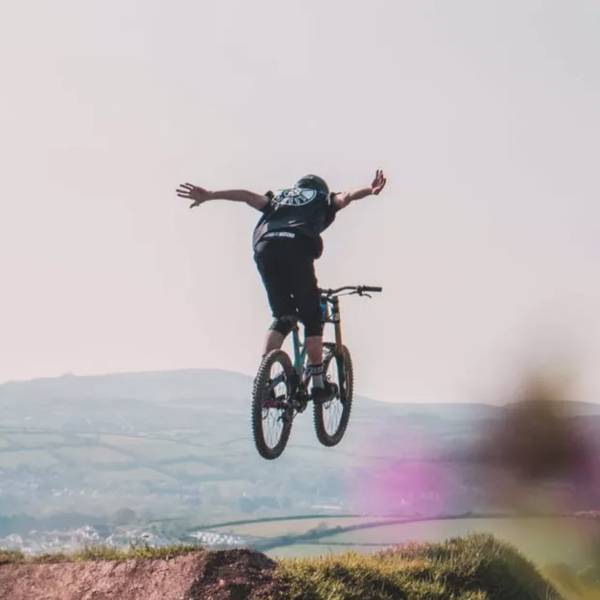 MTB Holidays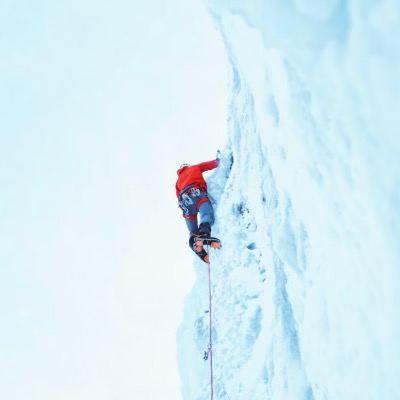 Mountaineering Expeditions
Snowboard Camps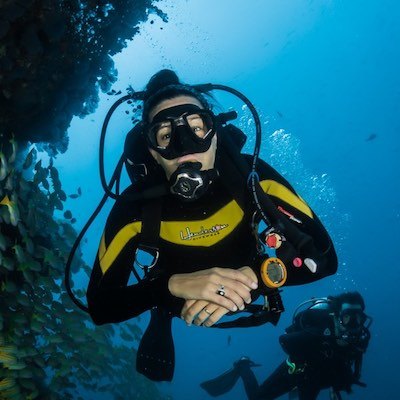 Liveaboard Diving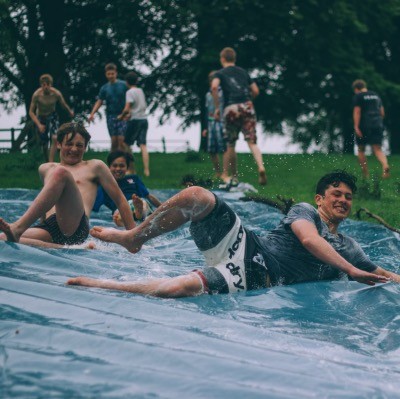 Summer Camps