Updated: 19 Mar 2023
Do you want to learn how to increase your bookings and improve your marketing strategy? In today's market, solely analyzing your sales won't give you a clear insight into your business possibilities. To be able to achieve your goals and adjust your marketing strategy accordingly, it is crucial to analyze multiple dimensions of your website, including your website traffic.
But how do you achieve that? How to measure your website performance? And what should you do with the metrics? It's simple: you leverage the analytical abilities of Google Analytics. Based on the insights, you can discover if your website is performing well or if you need to implement some changes.
Google Analytics is geared to help you track your website performance, thus helping you make informed and judicious business choices. In the following few sections, we will discuss how it works and how you can use this simple tool to increase bookings and profits.
Why should you care about Google Analytics?
Google Analytics comes with a bunch of benefits for travel business owners. Not only does it help you to understand customer behavior, but it also gives you a clear picture of customer preferences. Diving into your Google Analytics data will allow you to assess whether your customers are indeed enjoying the services you are offering them and your booking process.
It informs and educates you on the effectiveness of your efforts, business campaigns, and many more. The result? You get a chance to identify and tap into new opportunities for growth. Likewise, you also get to realize if there is room for improvement in some areas.
If you are just getting started with Google Analytics, consider these handy tips that will help you analyze the most important metrics.
Identify how users locate your website
Your travel website traffic certainly doesn't originate from a single source. There are dozens of online channels that can lead potential traffic to your travel website. Perhaps, they randomly stumbled upon your Google listing while looking for activities and gigs in that specific area. Or maybe, you've just managed to grab their attention with your quirky hashtag on Instagram post. Regardless of the channel, it is crucial to identify the accurate sources for your website traffic. You can easily locate this by following the below steps:
Navigate to All Traffic
Click on the Acquisition tile
Click Source/Medium from the dropdown Immediately after, you can pinpoint the exact sources of your website traffic. This is an excellent way to understand and analyze your website trends and understand which area to emphasize the marketing efforts. For instance, if you find your primary source to be Instagram or Facebook, or Youtube, you can choose to create and distribute more content in these selected channels. Additionally, you can test alternative channels to see how your audience interacts with them.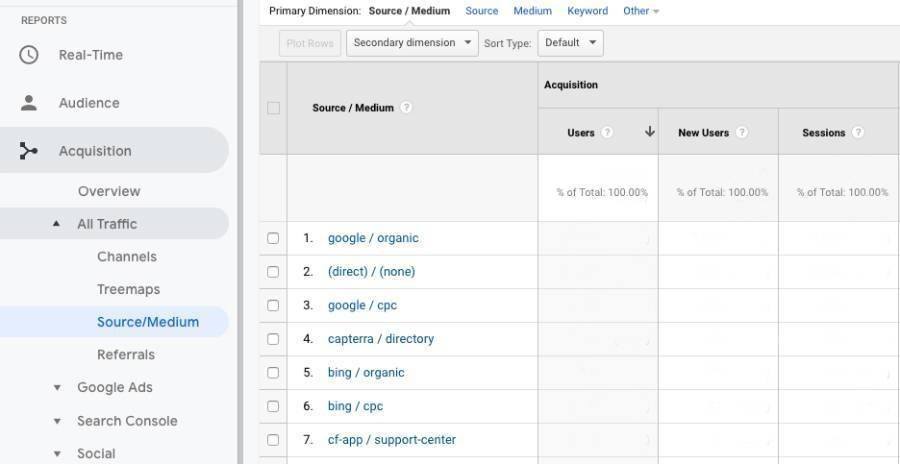 Understand how users engage with your website
Now that you have a clear idea of the source of your website traffic, it's time to figure out the engagement metrics. To put it simply, you need to understand how users engage with your website. To do this, simply head to the left navigation pane of Google Analytics and open the "Behavior" tab. Once you do this, you will get a clear picture of the exact pages on your website that are widely frequented and are thus popular among users. Likewise, you will see which pages aren't performing too well.
Set Goals
After you understand the engagement metrics, it's time to add more value to your website data. How? By establishing "Goals". As simple as it sounds, Goals just require you to communicate the primary intent of the website or subpage. That means you need to convey what you are attempting to achieve through your travel business website. This can be anything from getting people to fill out inquiry forms, retaining traffic on a specific page for a predefined duration, reaching a predefined number of page views, etc. Goals thus act as a benchmark designed to assess and weigh out your progress.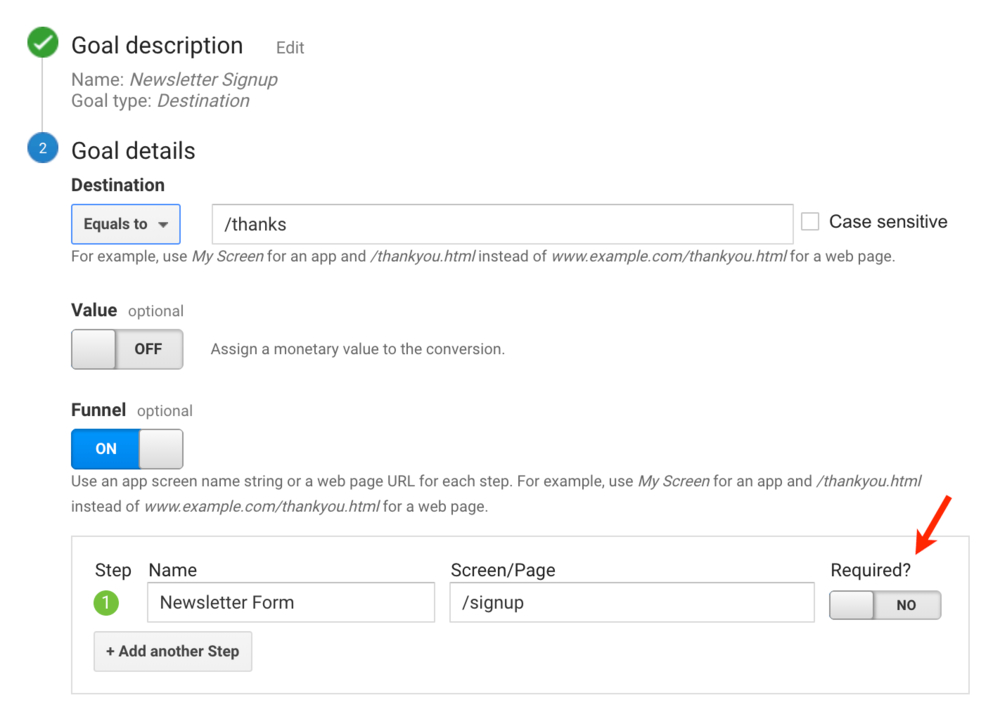 You can try the following few Goals for your travel business:
Successful registrations
This is an excellent metric, especially if you are looking to launch marketing campaigns. Thanks to Google Analytics, you can assess and monitor the list of individuals who have successfully registered on your website. You can achieve this by creating an event-specific goal. In Google Analytics, click Goals and then add "Registration" in the Goal Description Field. Next, select Destination as the Type and click "Continue". Add "/my?registered=true." in the Goal Details field and this link will automatically track all successful registrations Once you have the required data, assess it to pinpoint the areas that truly deserve your focus and attention.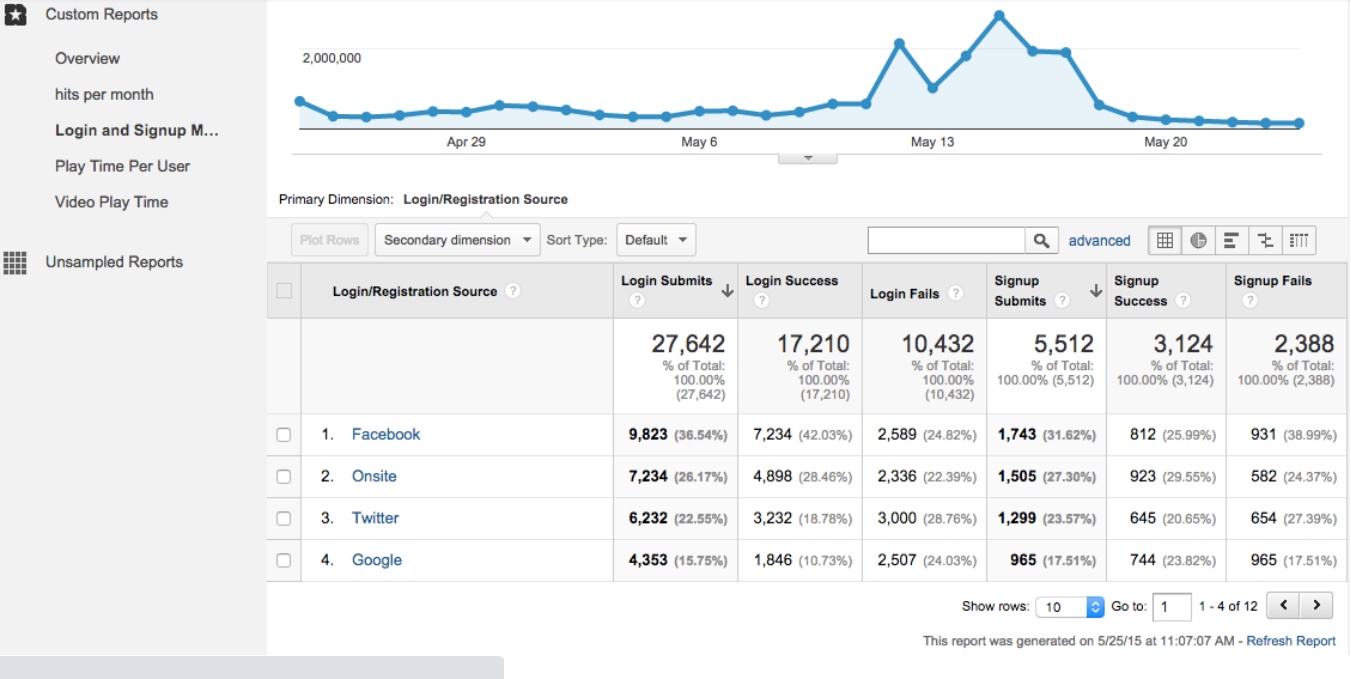 E-Commerce
As a travel business owner, you are certainly not running an e-commerce outlet. However, it still makes sense to add e-commerce in Google Analytics. Because your company focuses on travel and tourism, you will find plenty of scopes to monetize and materialize e-commerce endeavors. This will offer you the required sales-specific insights that can later be leveraged to increase booking rates.
Google Ads
Ads are still an excellent tool to get a clear idea about the behavior. When you link your ads to Google Analytics, it will be easier to locate issues with your landing page. That is because you can now compare ad conversions to page data simultaneously.
Order and Payment
You can also use Goals to track the number of travel bookings and the total payments made against them. This gives you accurate conversion metrics, thereby letting you identify your strengths and weaknesses better.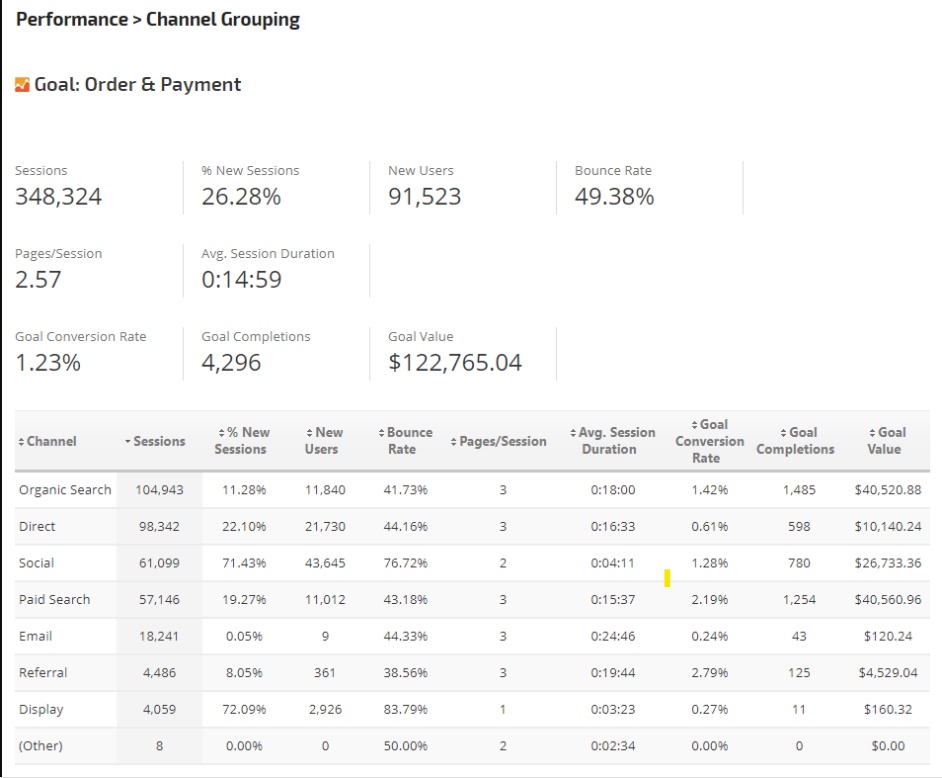 Understand and analyze Google Analytics Reports
Reporting is perhaps the most crucial aspect of Google Analytics. Regardless of the data you end up garnering, most of it won't be of use unless you learn the right process to use that information. Although you can analyze Google Analytics reports in several ways, here are the top options for travel and tourism businesses:
Identify the best and worst traffic sources
Most travel businesses try to drive traffic from several sources. That is why it is even more vital to perform a detailed comparative analysis of their effectiveness. This also helps you to identify where and how to allocate your budget. Google Analytics lets you identify the best and least working channels of traffic. Follow below steps to get started:
Navigate to the Acquisitions tab
Click the All Traffic tile
Select Channels Once you do this, you will get a complete idea of how exactly users are discovering your website. This will also allow you to remove the low or least effective channels and invest more in the ones that are working in your favor.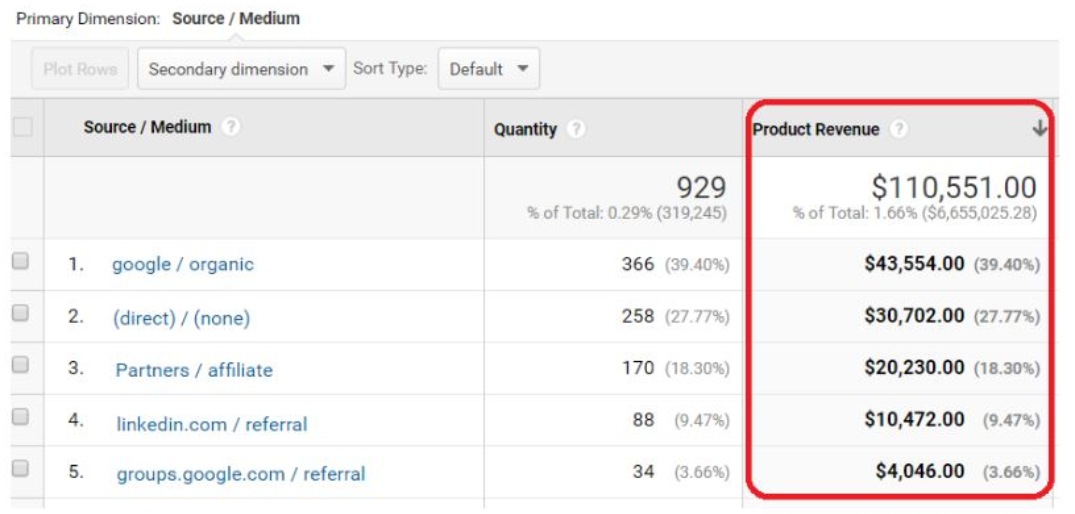 Utilize UTM metrics
Even though you get stellar and holistic information from Google Analytics, you can also stay an edge above by leveraging customized UTM parameters. The Urchin Tracking Module is an advanced analytics solution that can be used to track, assess, and measure the success and the efforts you've put into your marketing campaigns.
Google lets you filter campaigns based on specific keywords. Alternatively, you can also use keywords for Summer, Christmas, or Thanksgiving promotions that are usually categorized as "Social' and "Non-organic search".
The process is simple:
Navigate to the Google Campaign URL Builder that lets you tag URLs with specific UTM metrics
Now utilize this same URL across multiple social media channels including (but not limited to) Facebook, Twitter, Instagram, Snapchat, Tiktok, and even email. This is an excellent way to separate and segment the performance of your specific campaigns from passive traffic and other random lead origins.
Once you have the required data:
Navigate to the Acquisitions tab
Click on the Campaigns tile
Finally, click on All Campaigns This way, you will get an excellent idea about how the traffic channels are performing in real-time.
Compare Goals
With Google Analytics, you can also compare your traffic sources according to the 'Goal Completion' parameter. For instance, you had initially set 70 goals for a week. While filtering the channels through the 'Goal Completion' metrics, you discover that only 10 goals were completed from organic traffic, 15 from advertisements, 20 from Social media channels, and the remaining from email. Once you have the required information, you can then assess the conversion metrics against every channel. So, you get to know how many users completed your 10 goals for organic traffic, use the same strategy for all other goals. To do this, you need to first set your goal. Assuming you have already done that, follow the below steps:
Locate the Acquisitions tab
Click on the All Traffic tile
Choose your required Goal from the dropdown
Click on the Goal Completions/Goal Conversion Rate tab for a better understanding of the effectiveness and reach of your respective traffic sources.

Use Google Analytics to increase the number of bookings
Google Analytics is easier than you think, especially if you know the right strategies. Take a look at the traffic sources, use UTMs, set up goals, and analyze the reports. Start with implementing these simple tips to upgrade your Google Analytics skills within minutes.
Follow our GA tips for travel and tourism to discover new insights for your business - and let us know about the results!
Related articles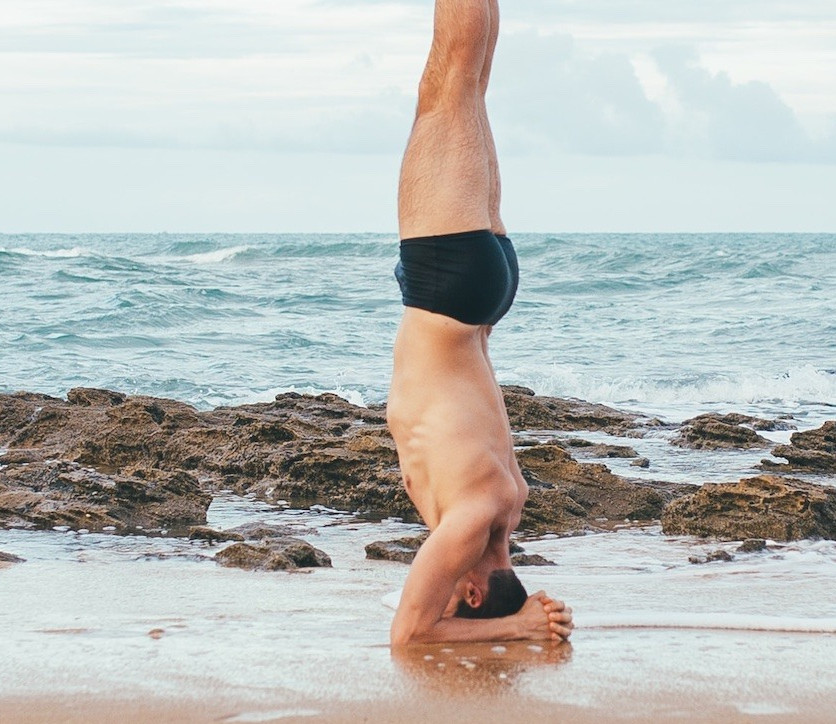 Compared to other activities, yoga classes are reliably easy to organize online. Nowadays, even Yoga Alliance gives tips on how to teach yoga online. So why not start an online yoga retreat or your own virtual studio?
Discover the top 8 ways an online booking system can grow your business. From 24/7 bookings to upselling opportunities, learn how to increase sales and efficiency.
Keep me in the loop
By subscribing to our newsletter you are notified about new product features.